Compliance in all its forms is difficult to manage. Companies must keep up with a fast-changing regulatory landscape and societal expectations while having to demonstrate acts of good faith. Most organizations have low visibility into their own compliance posture due to a hodgepodge of services that force them to operate using manual processes and audits. Vertex approached McM with a desire to explore the fast-evolving space of regulatory compliance, one of many potential growth opportunities for them.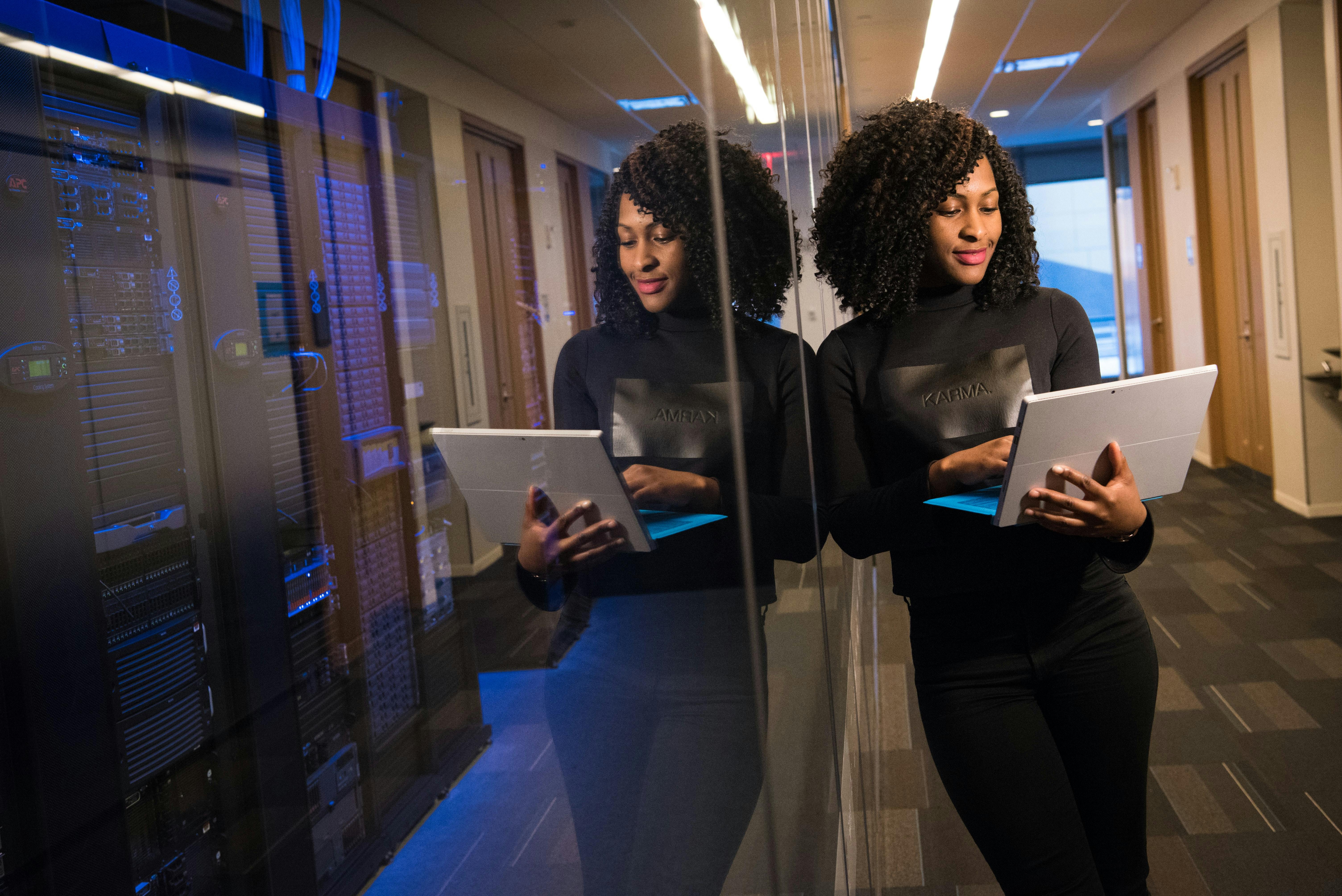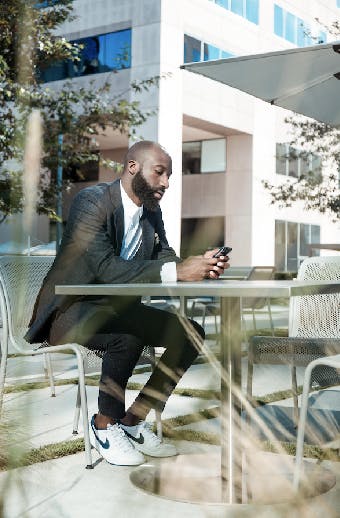 Defining The Target User
McM's first step was to define the target user based on his/her roles: professionals charged with financial compliance or data controls in a publicly traded and/or global company that is engaged in more than 1,000 transactions per month (good amount of analyzable data)

Industries Most Keenly Impacted by Regulatory Compliance Demands
After a series of 20 qualitative interviews, we narrowed down to 5 target industries. These industries are either highly regulated with respect to AML/KYC; or, are likely to have contracts with government agencies or other entities that require more stringent due diligence and monitoring.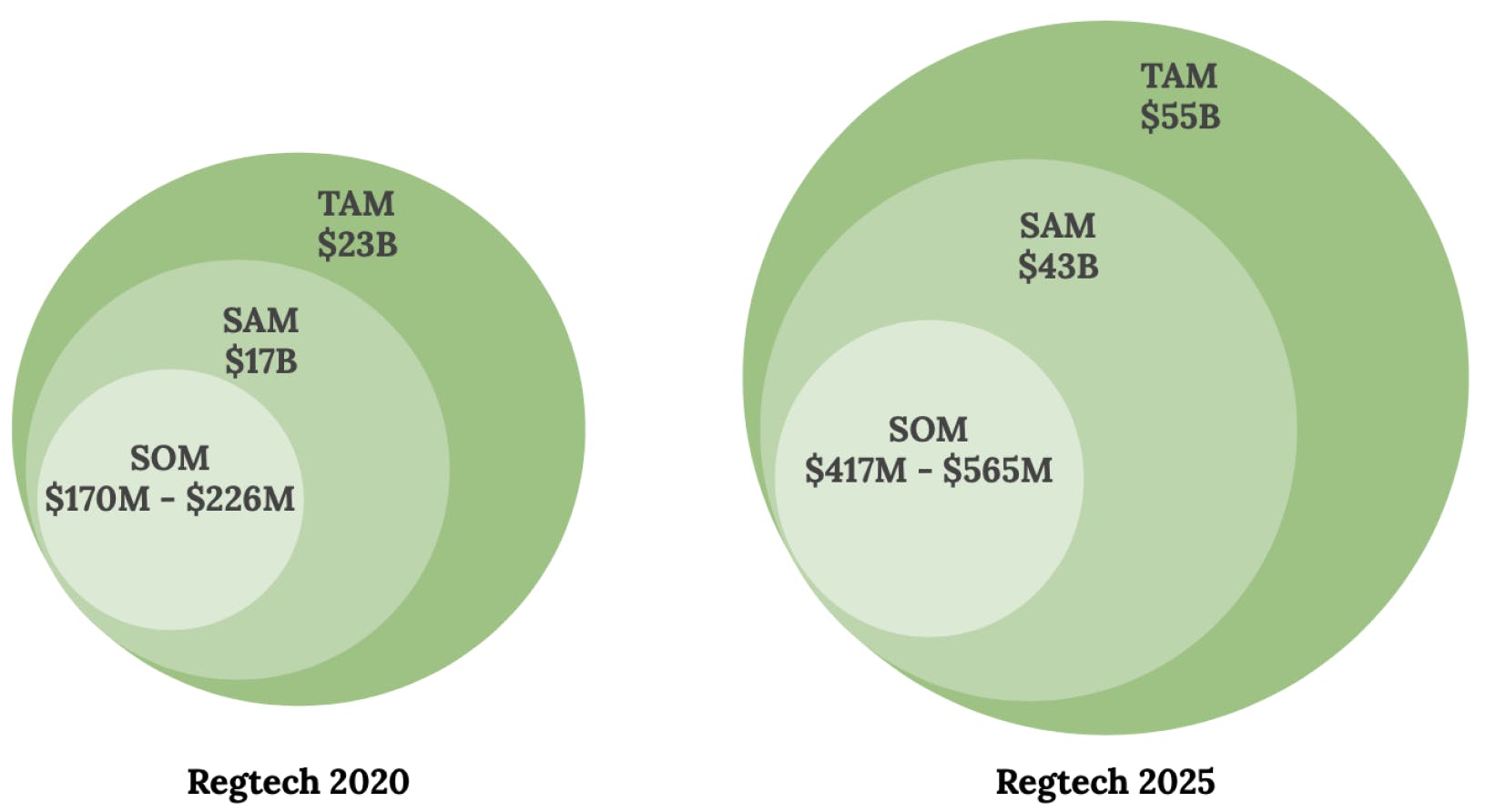 RegTech Market Growth & Trends
The global RegTech market size is expected to reach USD 15.9 billion by 2025, expanding at a CAGR of 52.8% over the forecast period, according to McM's analysis. This body of work was substantiated by secondary research across North America, Europe, and Brazil, the largest markets. This aggressive growth pattern confirmed RegTech as a potential revenue growth driver for Vertex.

Devising Intellectual Property for Realtime Compliance Management
We conducted a data experiment to augment transaction data for fraud, risk, and reputation purposes. We ran regulation data against dummy transaction data to potentially flag violations, areas of risk, obligations, and transaction monitoring; and established a comprehensive set of rules to build a proprietary algorithm. In collaboration with data partners, our live experiments proved that disparate datasets—with the right analysis layer—can come together to reveal meaningful insights with major impact on compliance of global transactions. By adding precision around various alerts, we were able to determine, through this original logic, what level of risk we're flagging with more accuracy.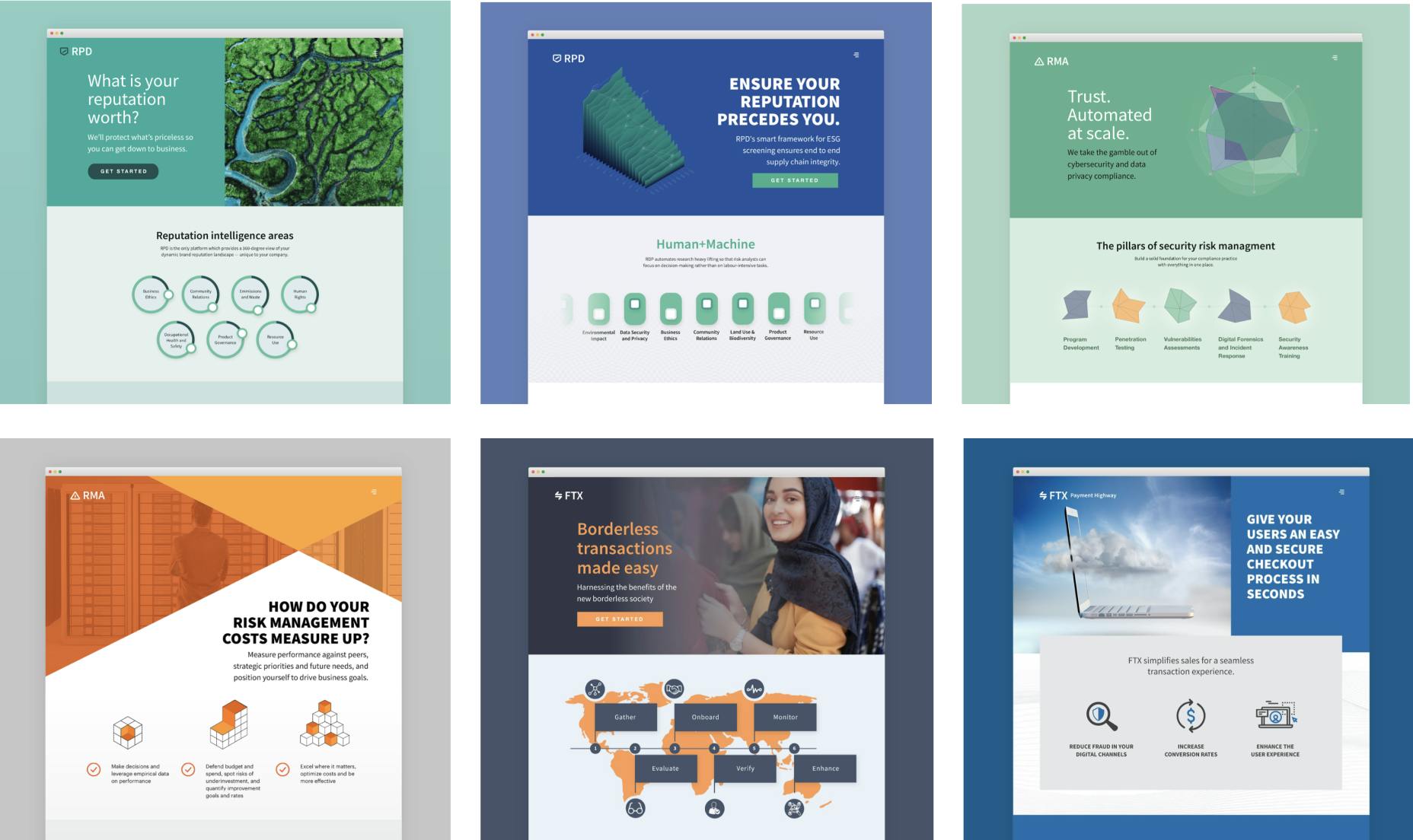 Strategic Value Prop Direction
Through a series of positioning angles, our design & marketing came together to convey the range of possibilities for brand positioning within the identified solution space. The angles we explored included emphasis on the value of reputation, the balance between human intervention and machine automation, automation at scale, value of benchmarking compliance costs, the value of borderless commerce, frictionless transactions and making the complex simple and actionable.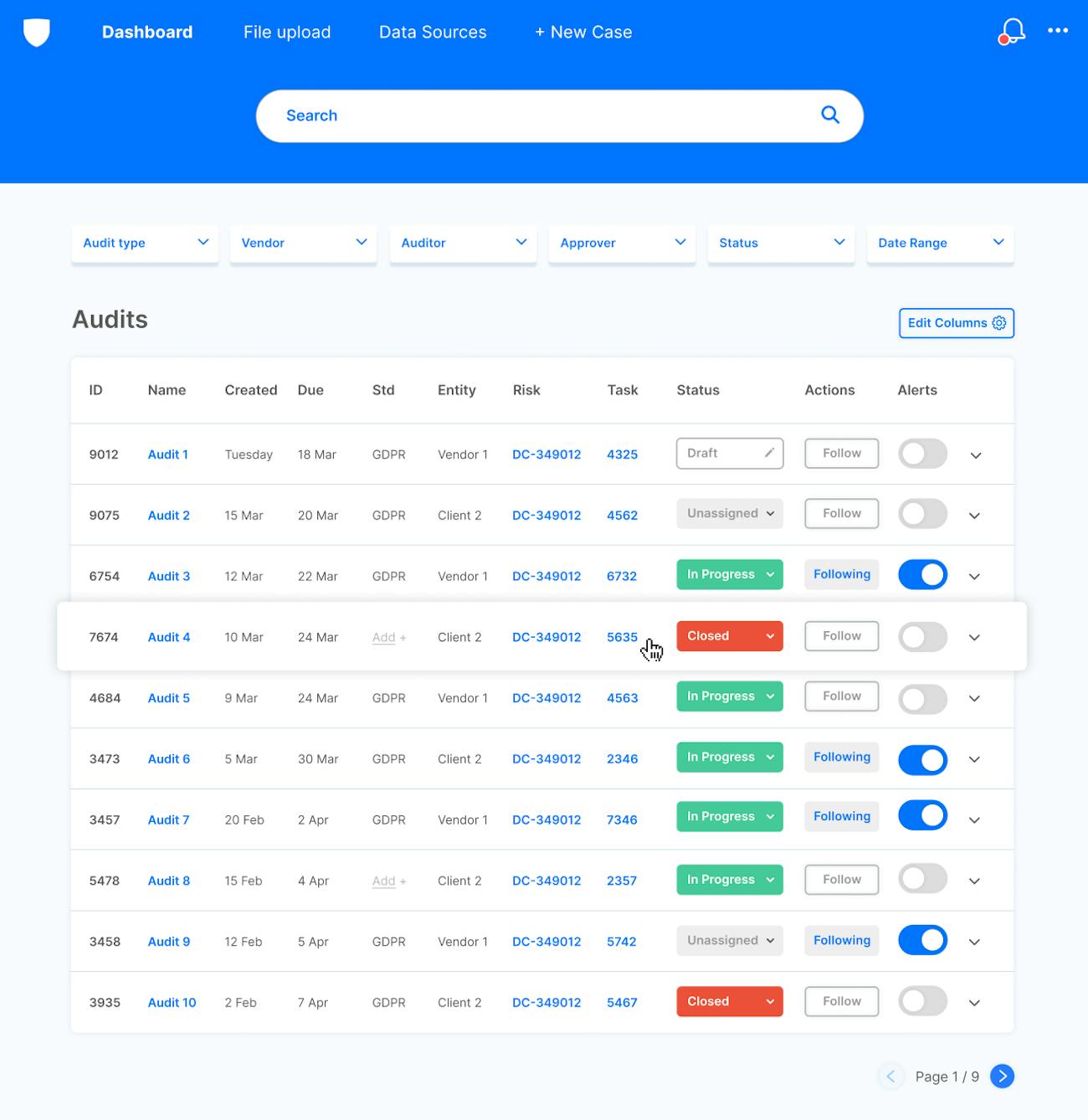 Visualizing Dashboards: Audit Management
A series of dashboard screens unfolded through rounds of iteration. They were designed to empower process owners to work together on developing digital compliance checklists. By centralizing oversight, users can save on time and costs from manual monitoring and ensure that compliance tasks are done correctly and timely.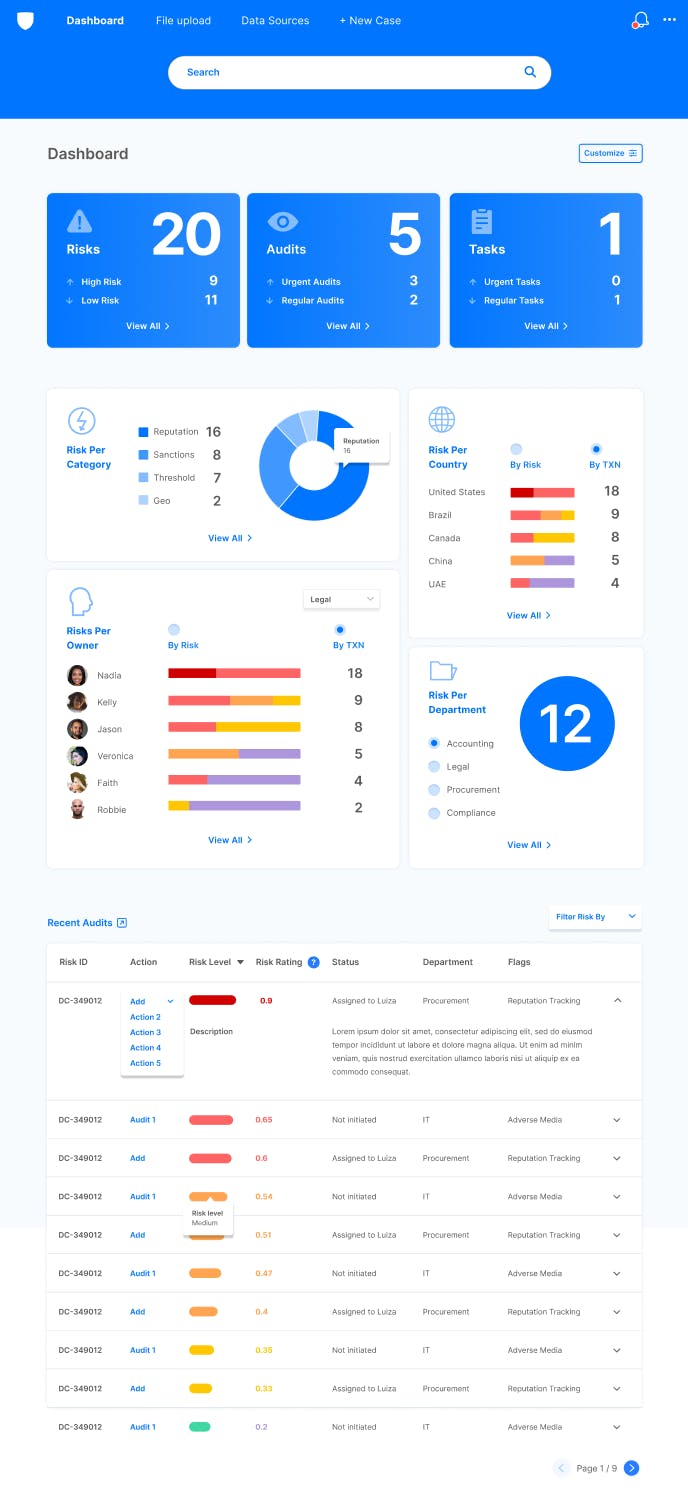 Multi-level Dashboard View
With a few clicks, we envision a system of dashboard views that allowed analysts to model risk, identify anomalies, tag, and flag (near) real-time transactions by various levels of risk, escalate the highest risk events, and provide easy-to-retrieve and -report data for audits or other reporting requirements.
Results
think solution replaces outmoded systems and tools
agree investigation would take less time
agree our solution reduces the number of false positives
At the end of our Human-Centered Design (HCD) cycles, and having gained insight into our client's core assets, we believe we have devised a sizable opportunity to help Vertex diversify their business while maintaining a unique selling proposition and strong competitive edge.
Thrive at Home
We developed communication tools for home care workers and families, and designed a service to support aging at home.