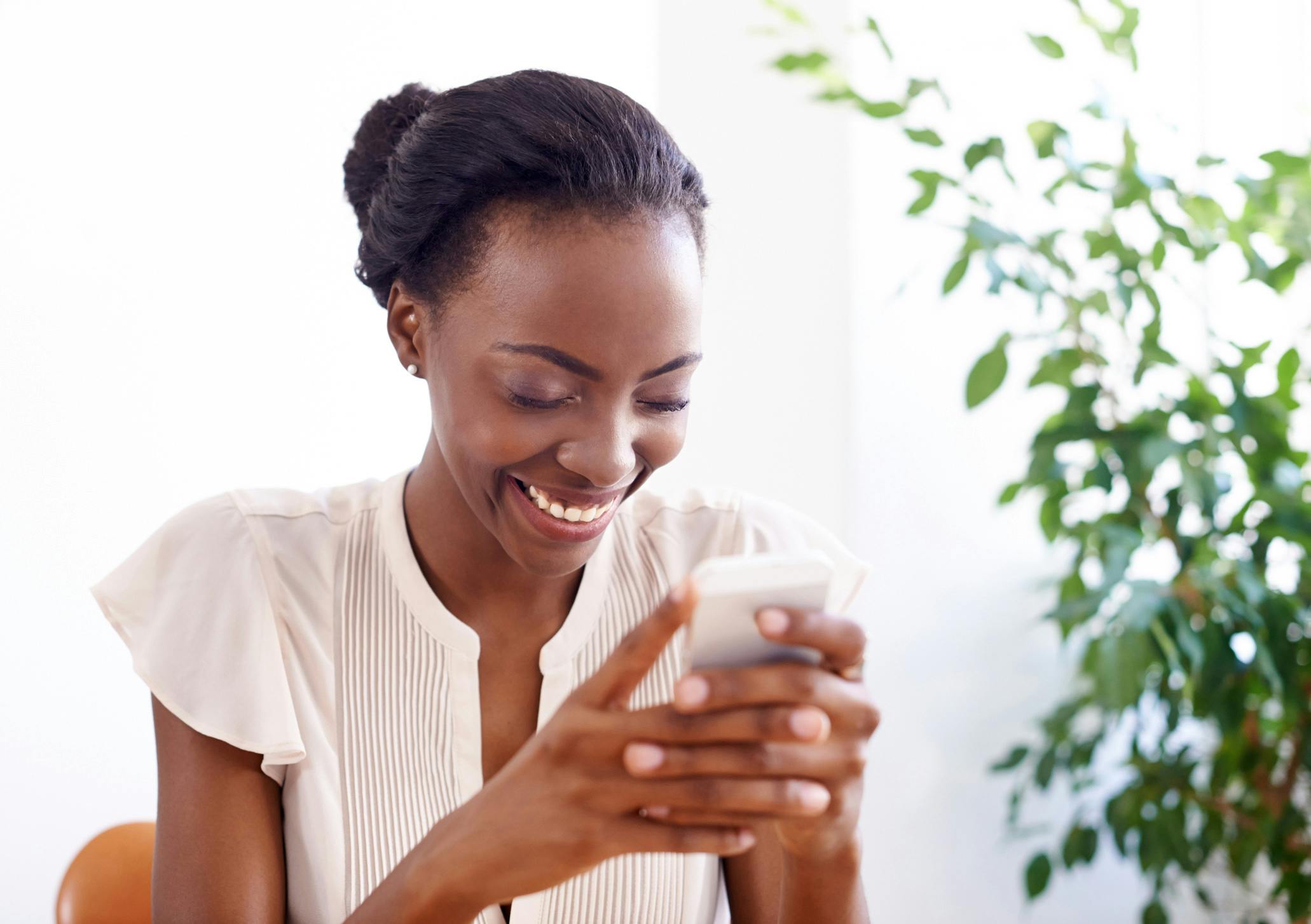 Seniors are living longer than ever, and the majority want to stay in their own homes. We helped Holiday Retirement make that possible by launching a pilot program, Milo, which offered an affordable alternative to homecare. Regular visits from trained companions paved the way for a smooth transition into elderhood.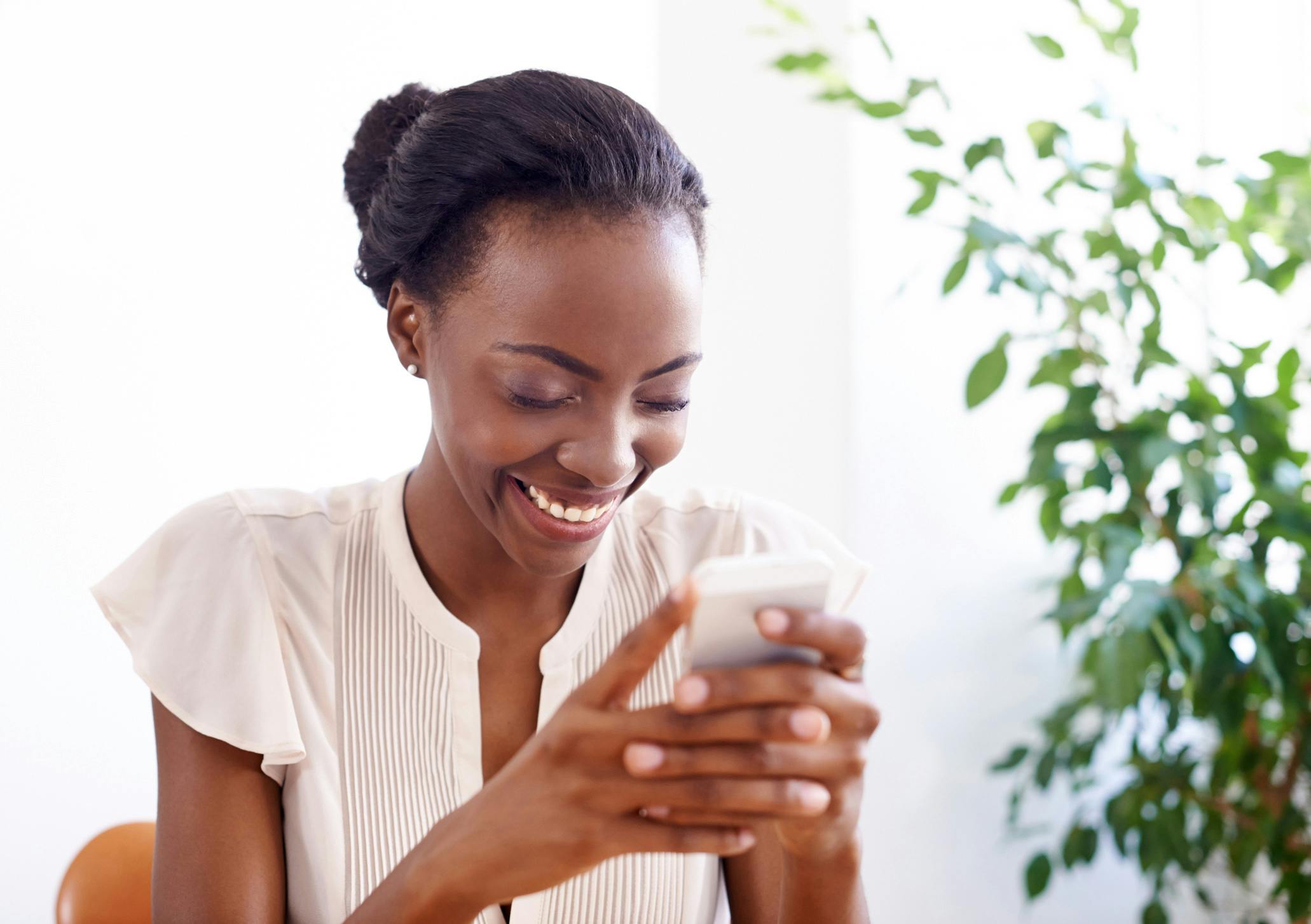 Multi-Platform Applications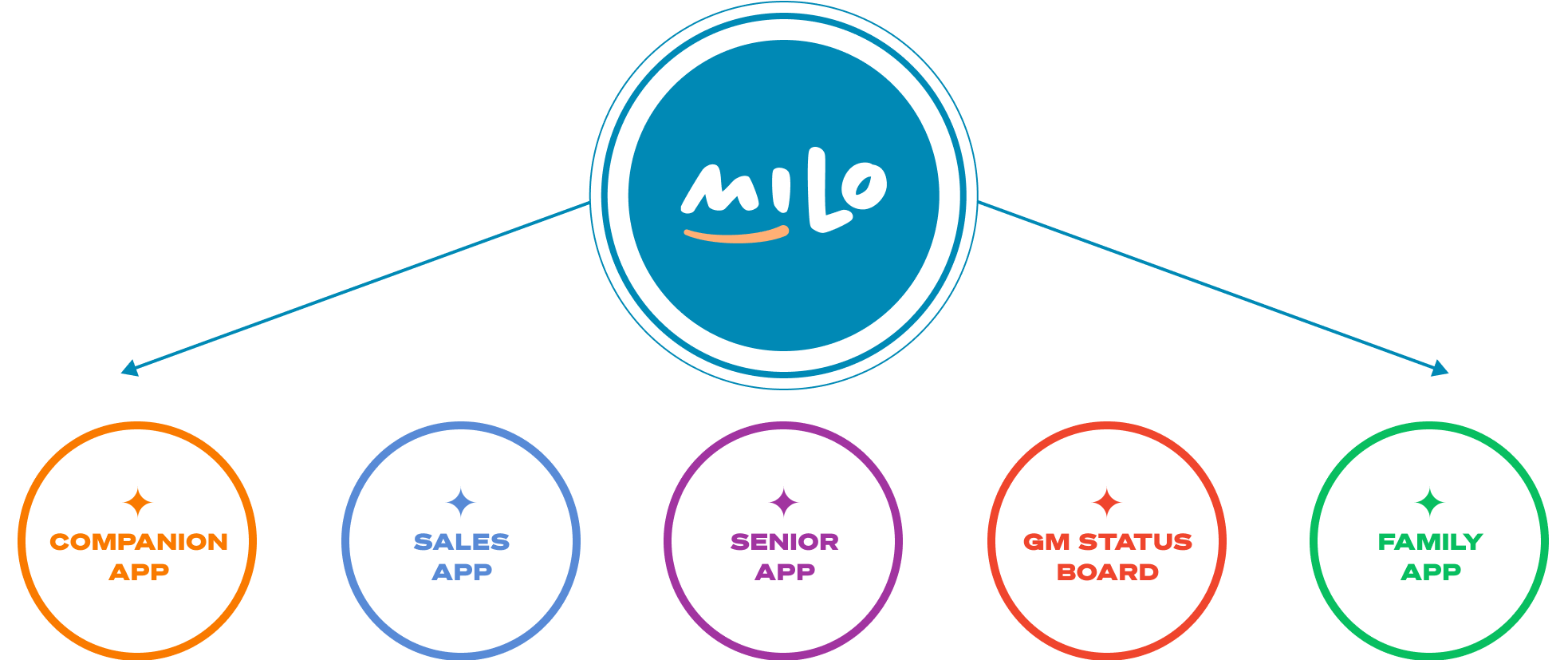 We built applications for everyone involved in Milo: the companions, the seniors, the seniors' family, the sales force and the general manager to facilitate communication, transparency, and efficiency.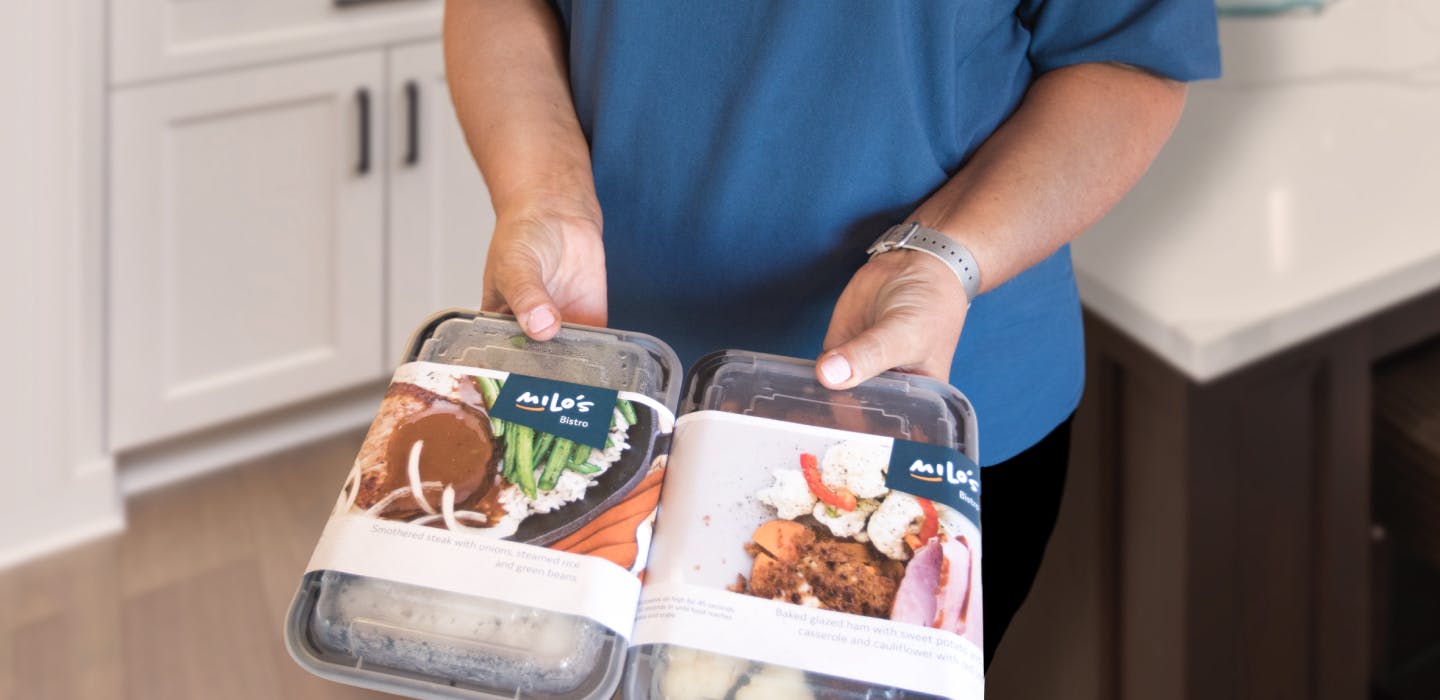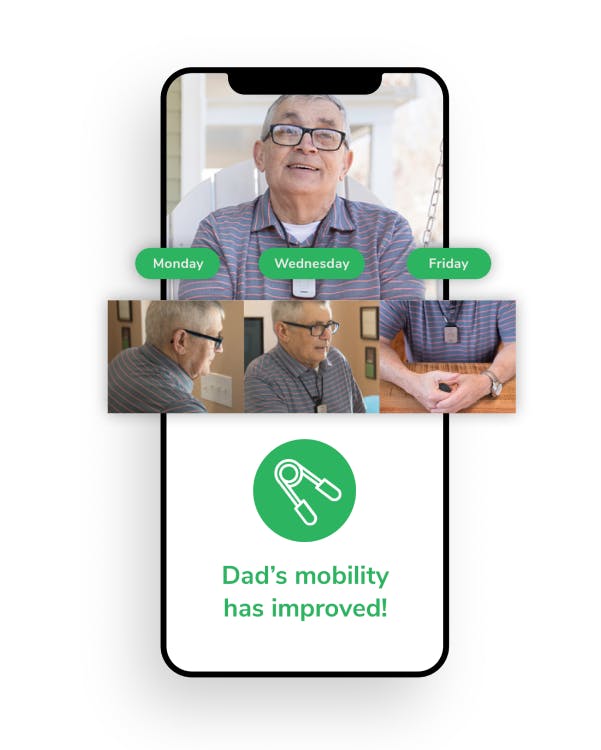 Well-Being Snapshot
Family members got to see how and what their loved ones were doing as well as completed household tasks, thanks to the companions, who updated the app in real time.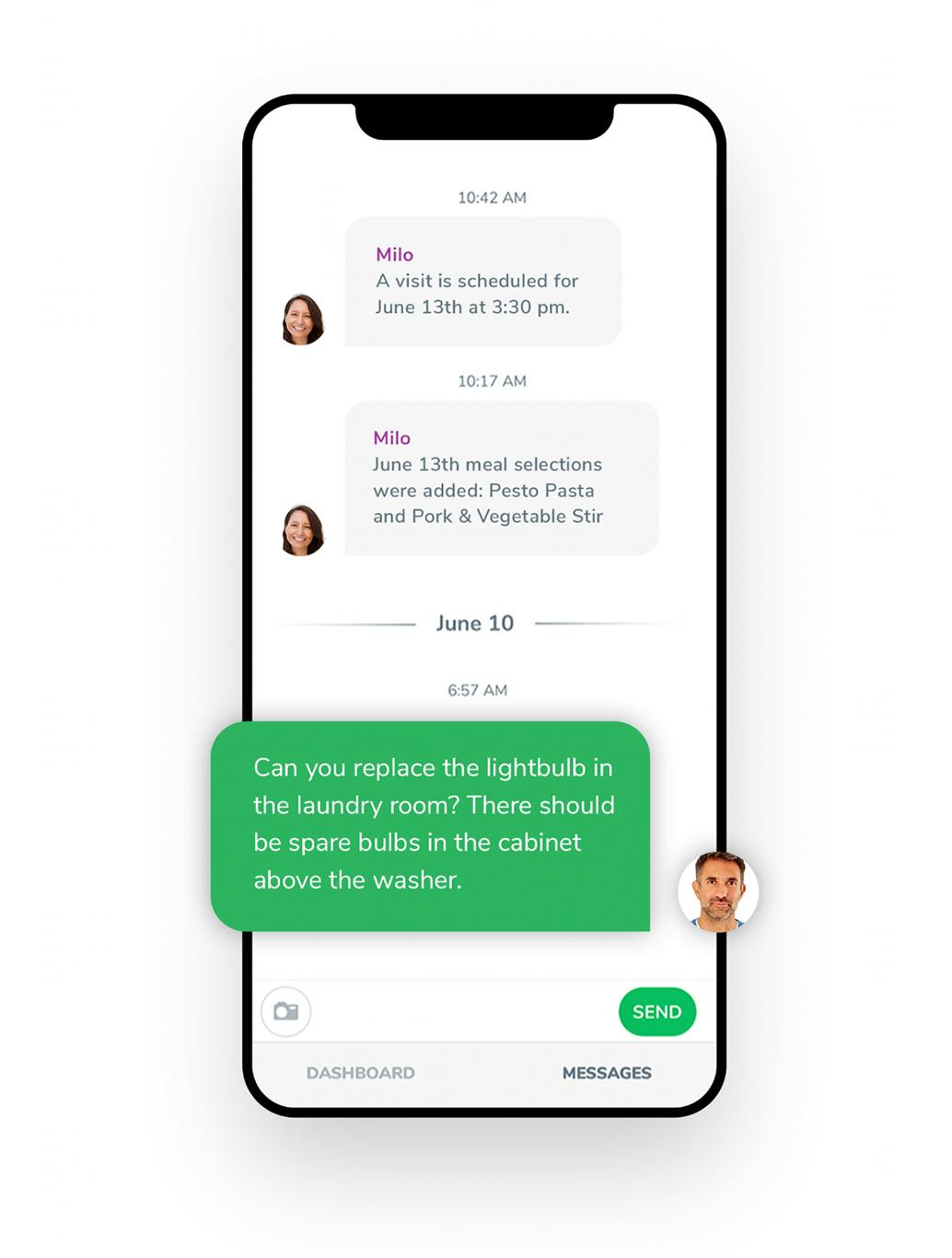 Direct Communication
Family members could message companions directly, or communicate with them through the general manager to make sure everything was going smoothly.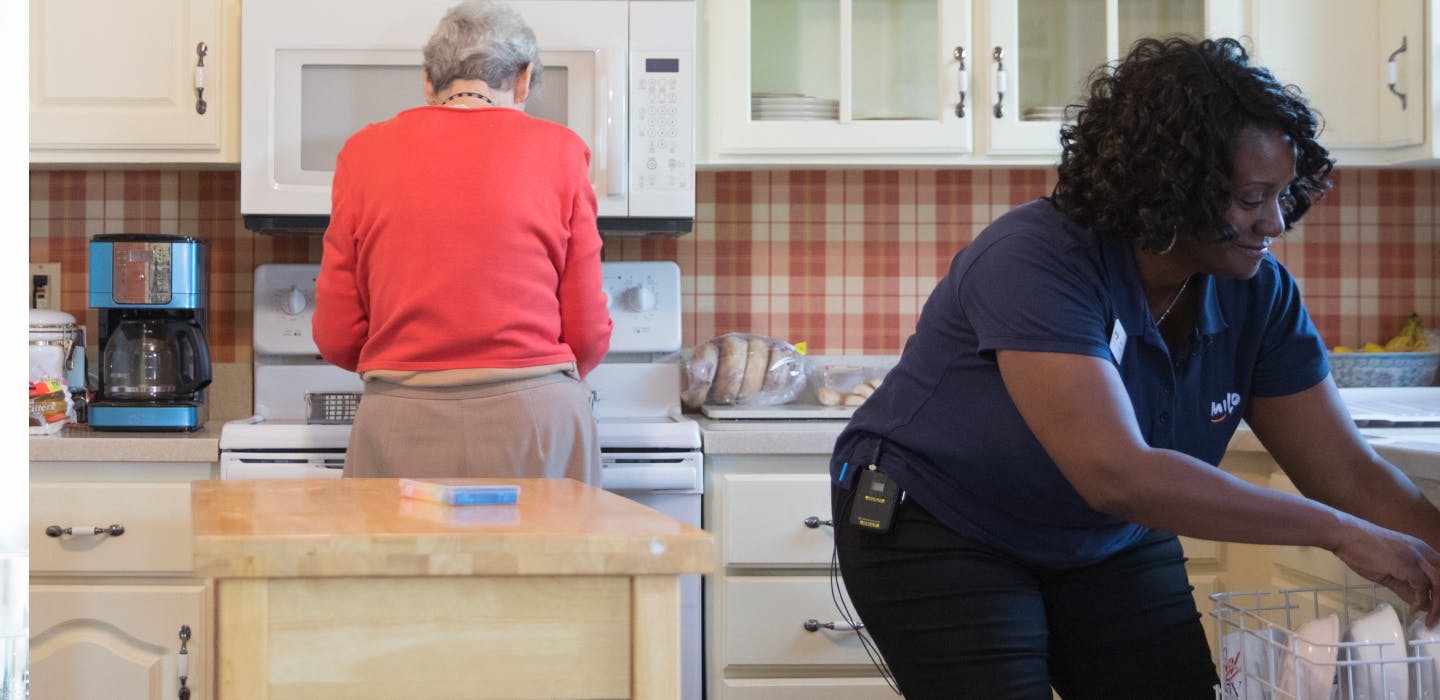 A Documentary Approach
We showed the program in action, and let the seniors speak for themselves in video shoots and interviews we conducted. This documentary approach was a way to capture the service and the lives of seniors authentically, and the resulting ads generated the most leads.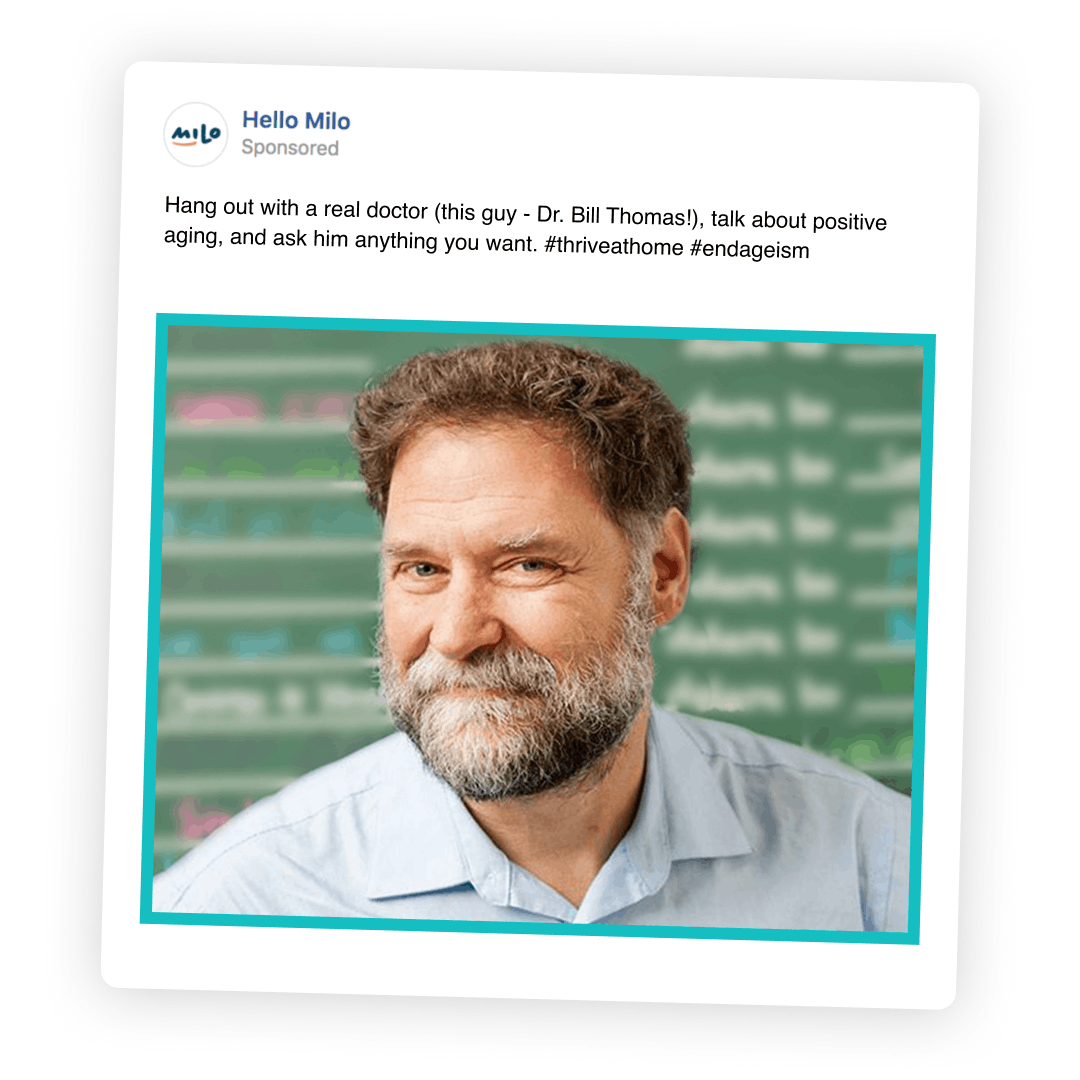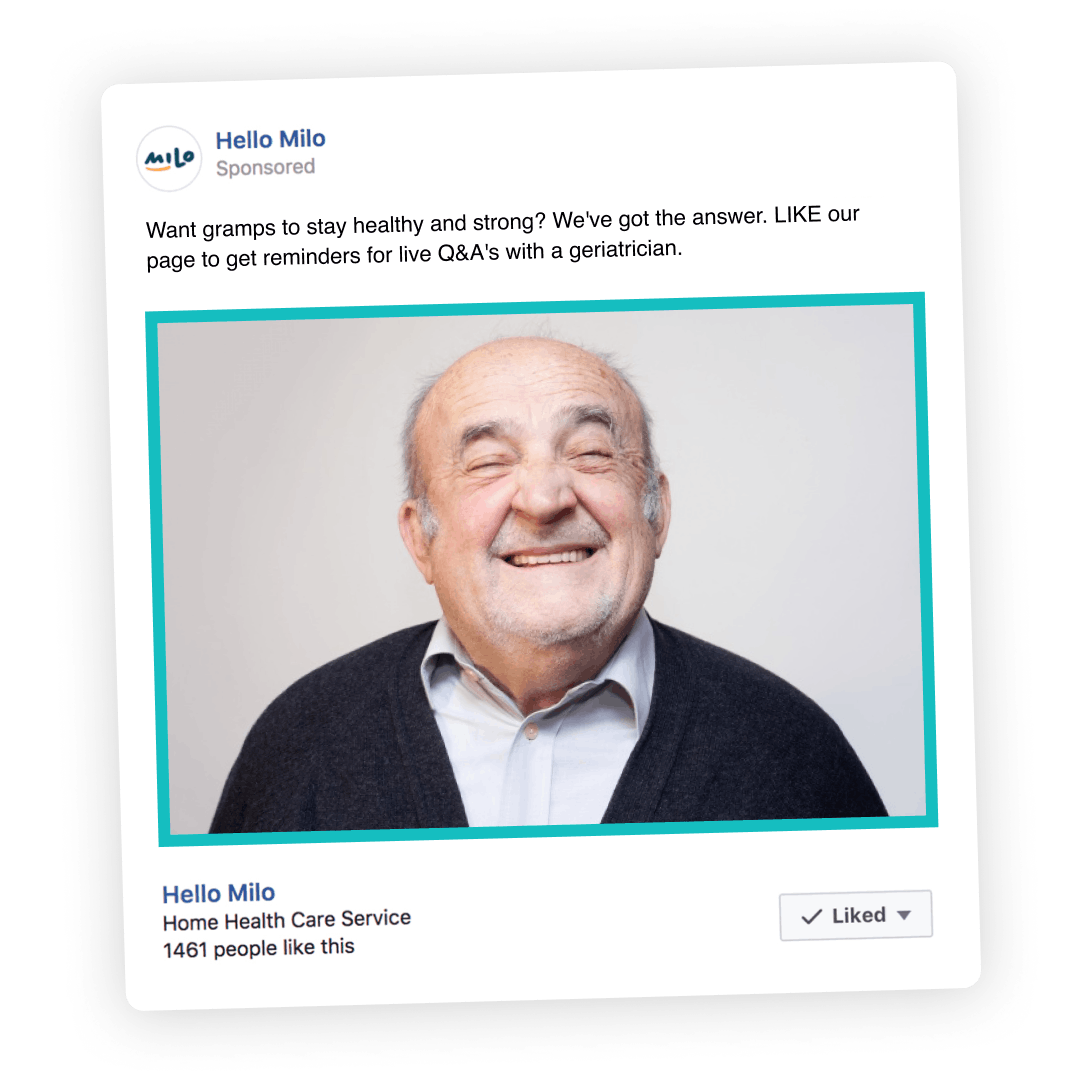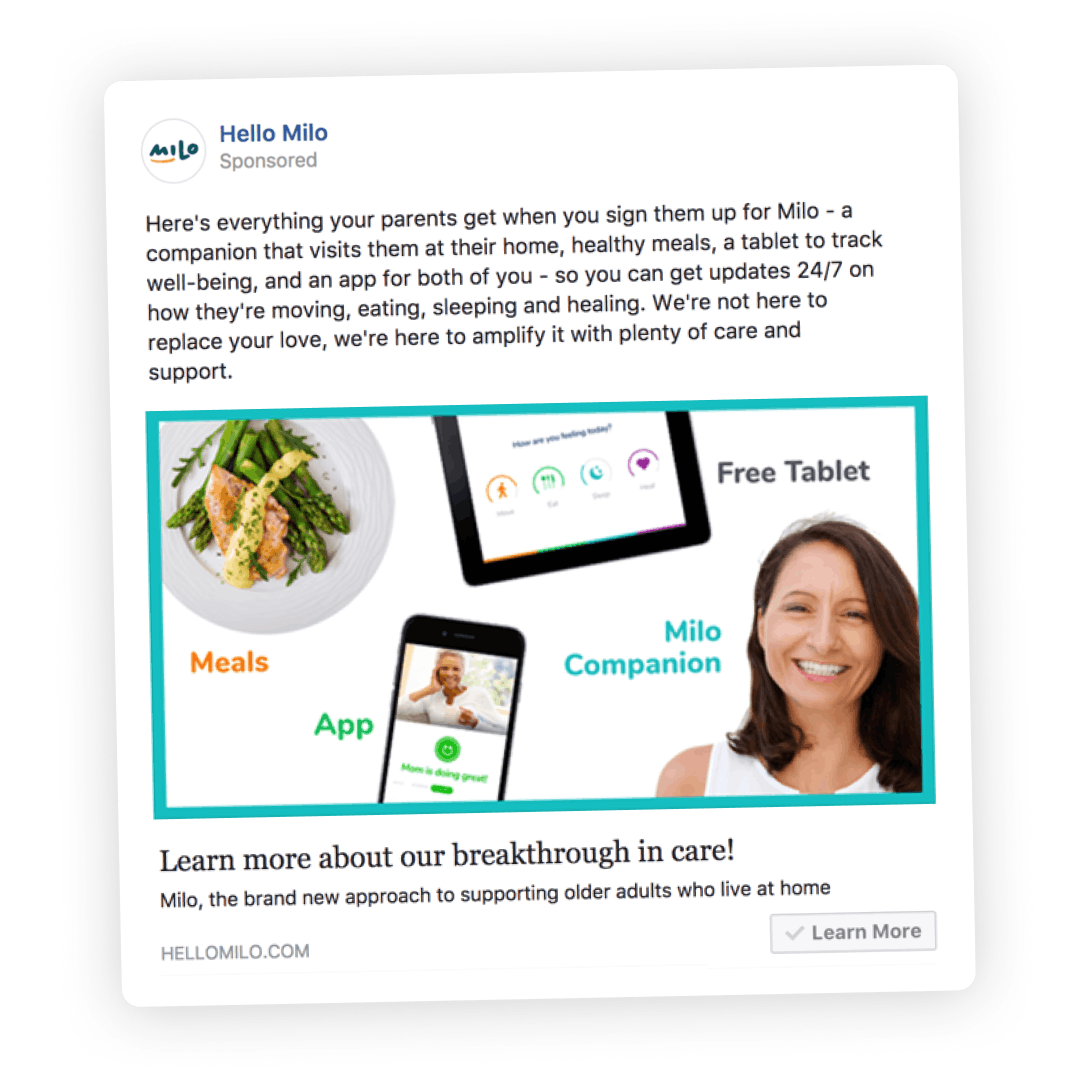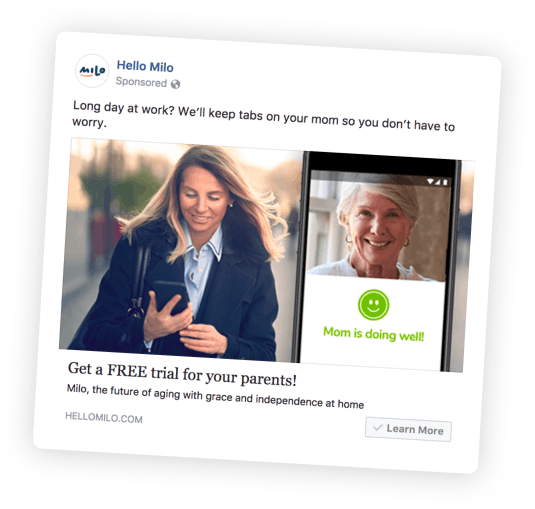 Digital Marketing
We directed most of our messaging to middle aged adults caring for their own children and for their aging parents. Using AI, we were able to test thousands of permutations in a matter of months, cutting down costs by focusing on what resonated. We also saw the value in cultivating a community for weekly live chats with geriatrician Dr. Bill Thomas.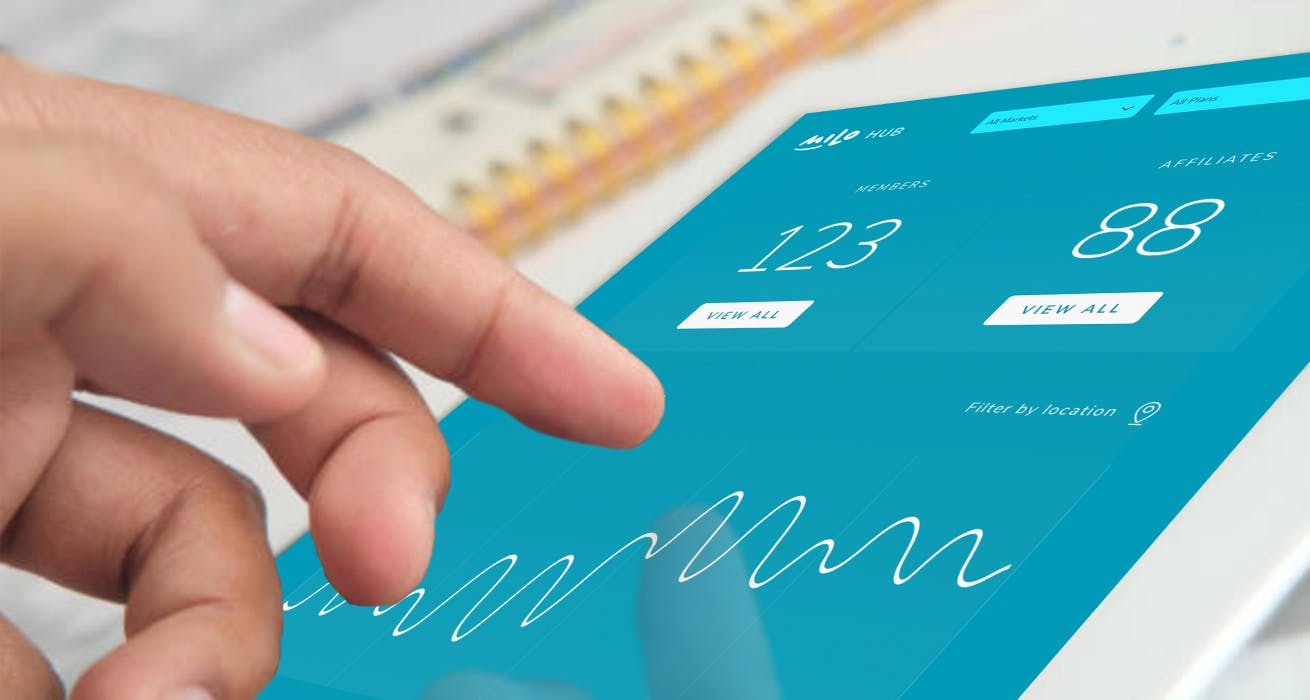 Simplifying Management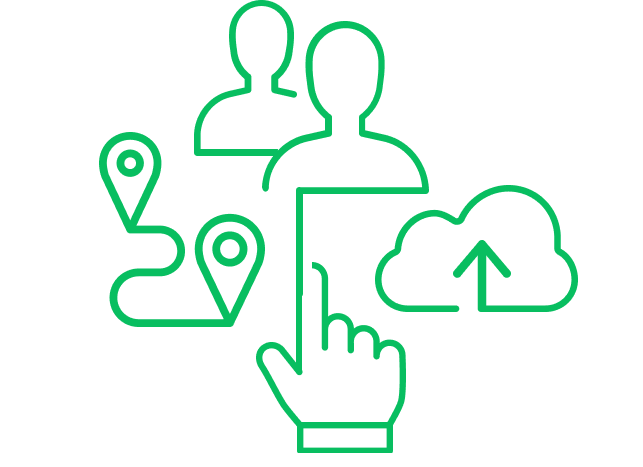 We created one central hub to hold data across all regions and track overall trends in membership, engagement and subscriptions. In addition, regional data was aggregated for 24/7 oversight, with management of tasks and meal orders, routing logistics and companion performance.
Members aging at home (pilot)
Increase in leads over six-month period
Decrease in cost per lead over six-month period
We validated a new revenue stream, invested in an effective marketing strategy, and showed that supporting seniors' independence at home is a business worth pursuing.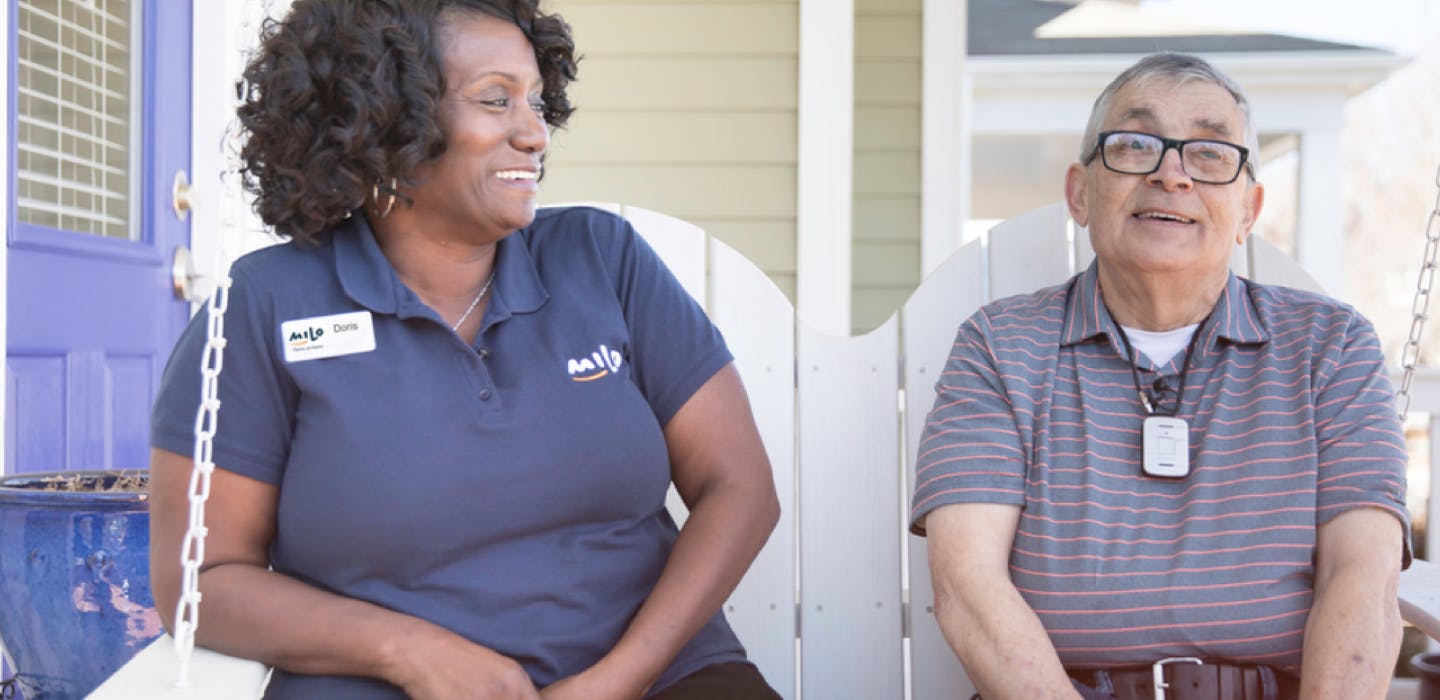 Supporting Well-Being
We combined AI, goal-setting and personalized data sets to help people manage chronic conditions.