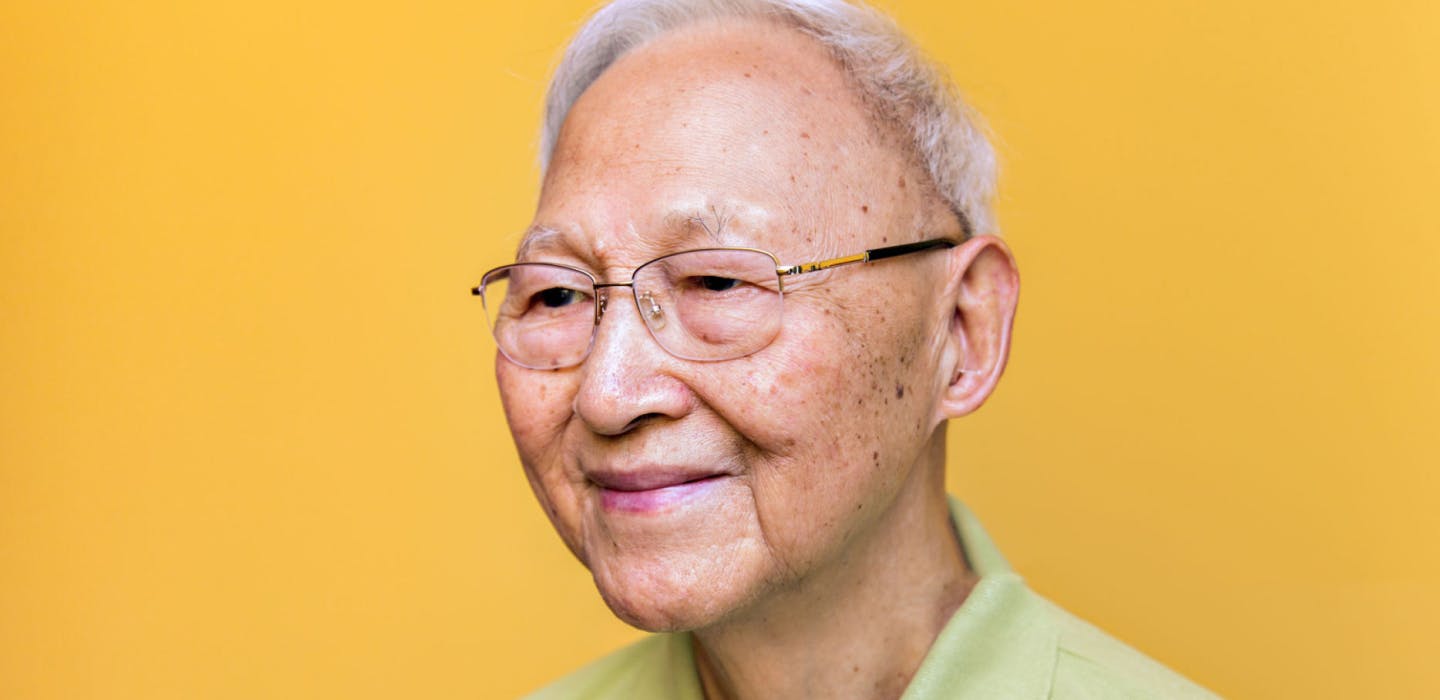 GoodLife Media™ is a precision communications solution made possible through whole-person data and gameplay conceived and incubated by McM. In the health space, it is effectively used for a differentiated strategy for acquisition, patient engagement, and gap closure.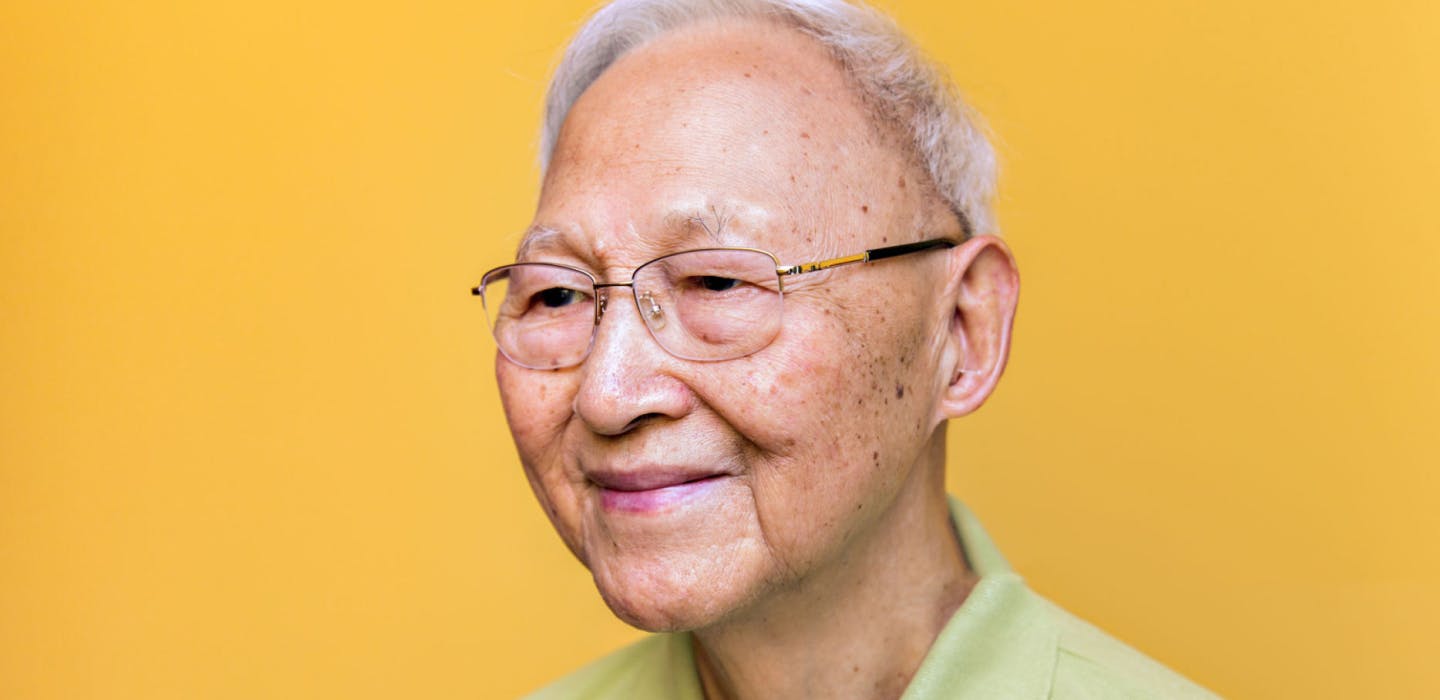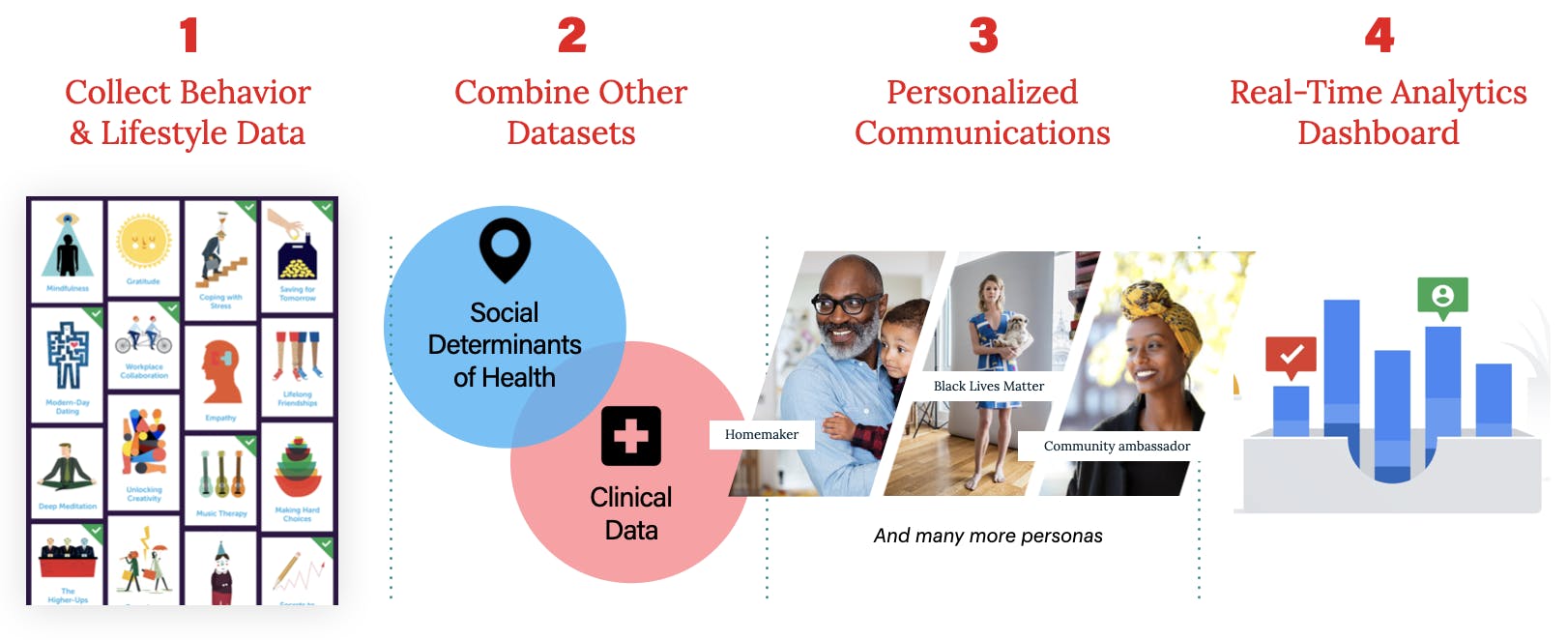 A System View of GoodLife Media™
The four-part program provides an exciting solution for the prevention of a myriad of common conditions and health promotion of individuals from all walks of life. The technology is system agnostic (smartphones, computers, laptops) and accessible through the web, free to users, and designed for maximum accessibility including visually and hearing impaired audiences.

Part 1: Gamifying data collection 
Part 1 is comprised of a time-tested and device-agnostic card sorting game aimed at collecting individuals' behavior, lifestyle, and motivation. This activity has been introduced to large audiences of various ages, ethnic backgrounds, and profiles, and has enjoyed strong completion rates as high as 86.5%.
McM can update card values to collect a myriad of data sets, including psychological drivers, preferences, attitude formation, decision making, and more, leading to actionable business decisions. 
The "why" behind this activity points to theories of intrinsic motivation, which is central to one's engagement and maintenance of health. Tapping into users' Gifts, Passions, Values, Impact, and Possibilities is proven to be an effective way to reach into each individual's source of energy and motivation to pursue their best self. Honoring each patient's individuality and reminding them of makes them unique ensures greater adherence and engagement throughout the initiative.
 Additionally, the card sorting dataset enables deeper stratification of populations based on their attributes which is essential to acquiring cohort-specific insights.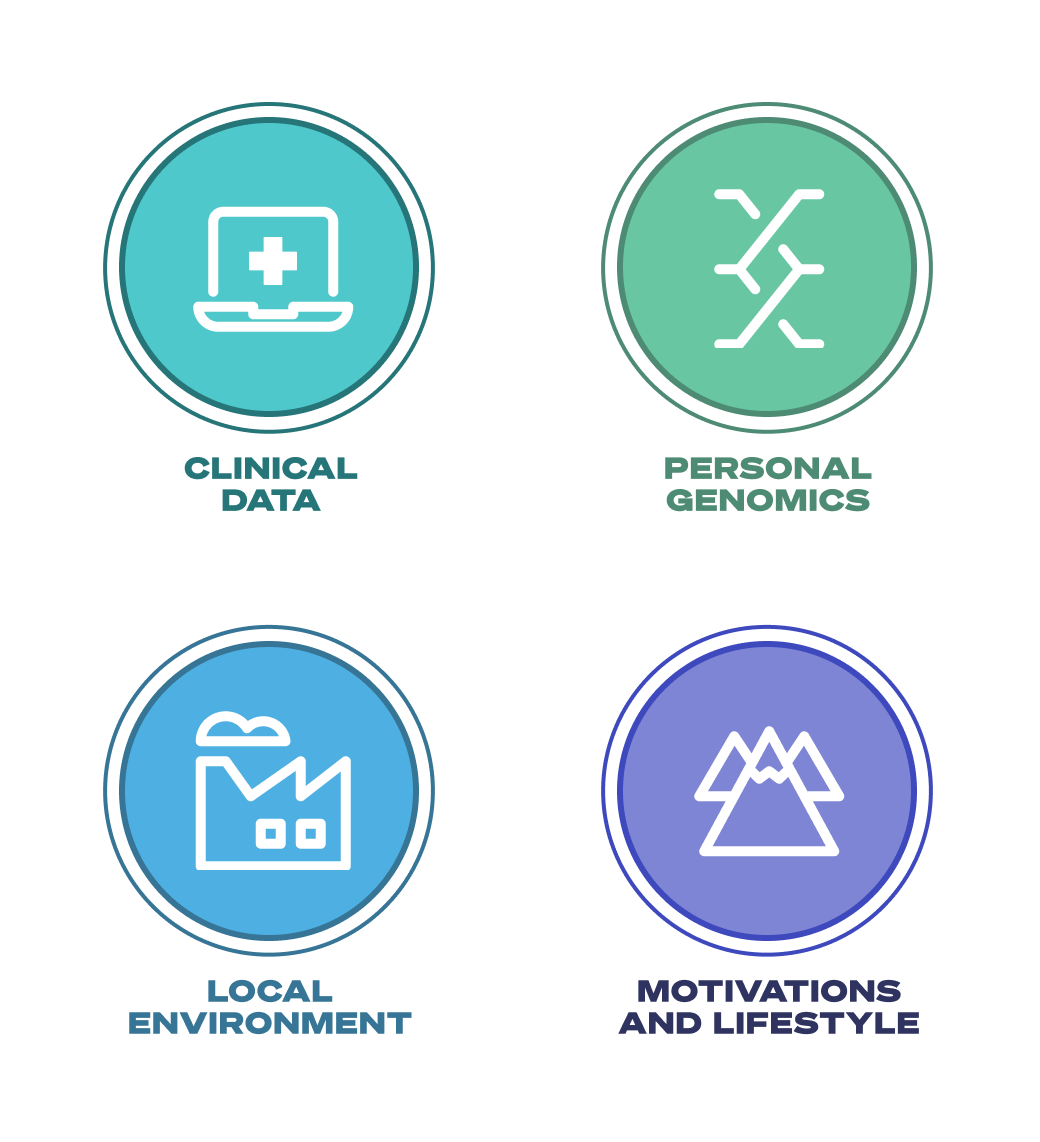 Part 2: Combining Datasets
Once the data from part 1 is collected, additional datasets—such as social determinants of health (SDOH)—are blended to generate deeper insights. Through this step, we achieve the whole-person dataset, which becomes the foundation for greater resonance and relevance in our communications. Machine learning algorithms are applied to this dataset in order to perceive patterns of behavior and increase stratification opportunities across the entire population.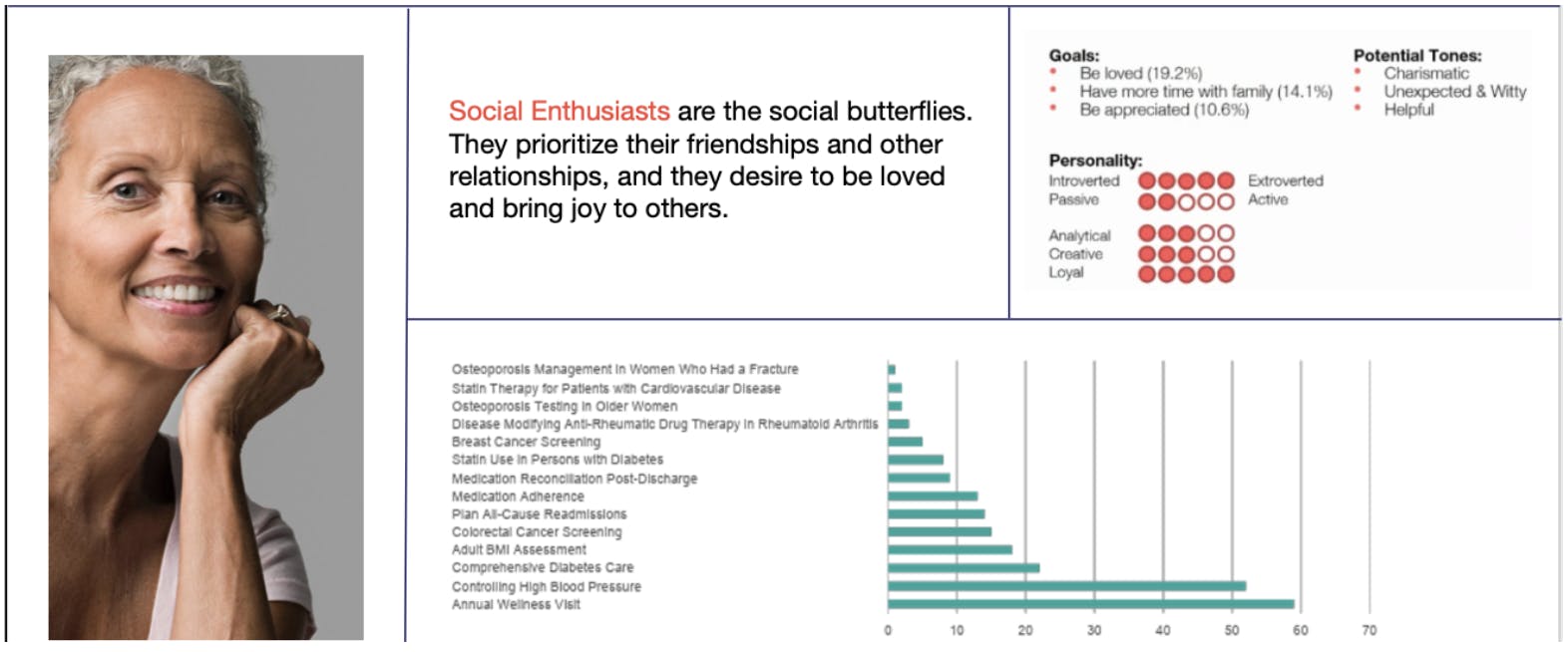 Part 3: Persona Creation
We're now ready to stratify individuals into very discrete groups—and that's the baseline for precision communications. This step addresses common failures of other programs with populations reporting lack of relevance in messaging; and addresses a broad range of psychosocial (ie depression), structural (ie transport) clinic-based (ie no access, waiting times etc), and other barriers (ie stigma and others, alone or in combination) most programs are blind to.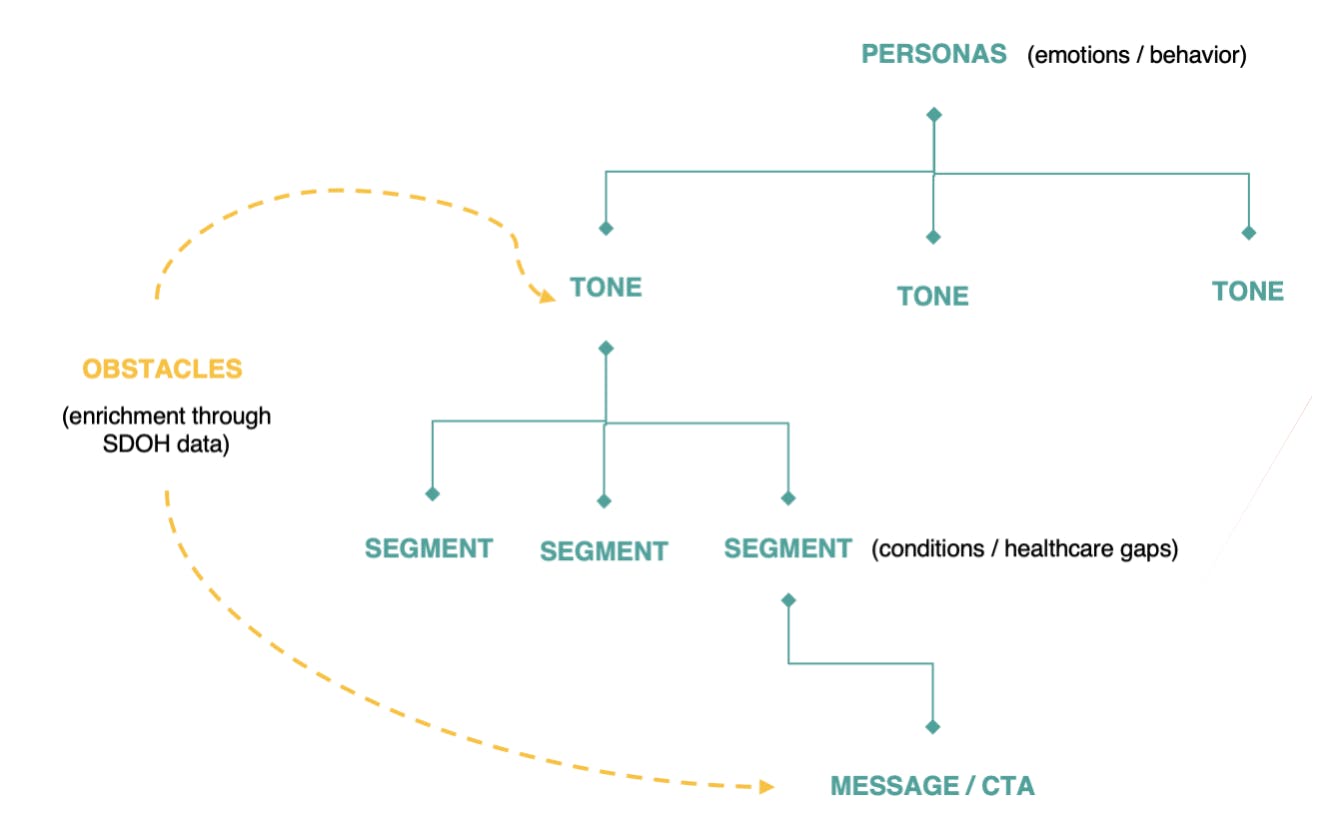 Communication Schema
Developed Personas to drive the way we communicate with members using Machine learning. Personas help set the tone, which can be further tailored to specific segments based on conditions and gaps. The message and CTAs can be even further personalized considering SDOH or other obstacles that may be preventing gap closure.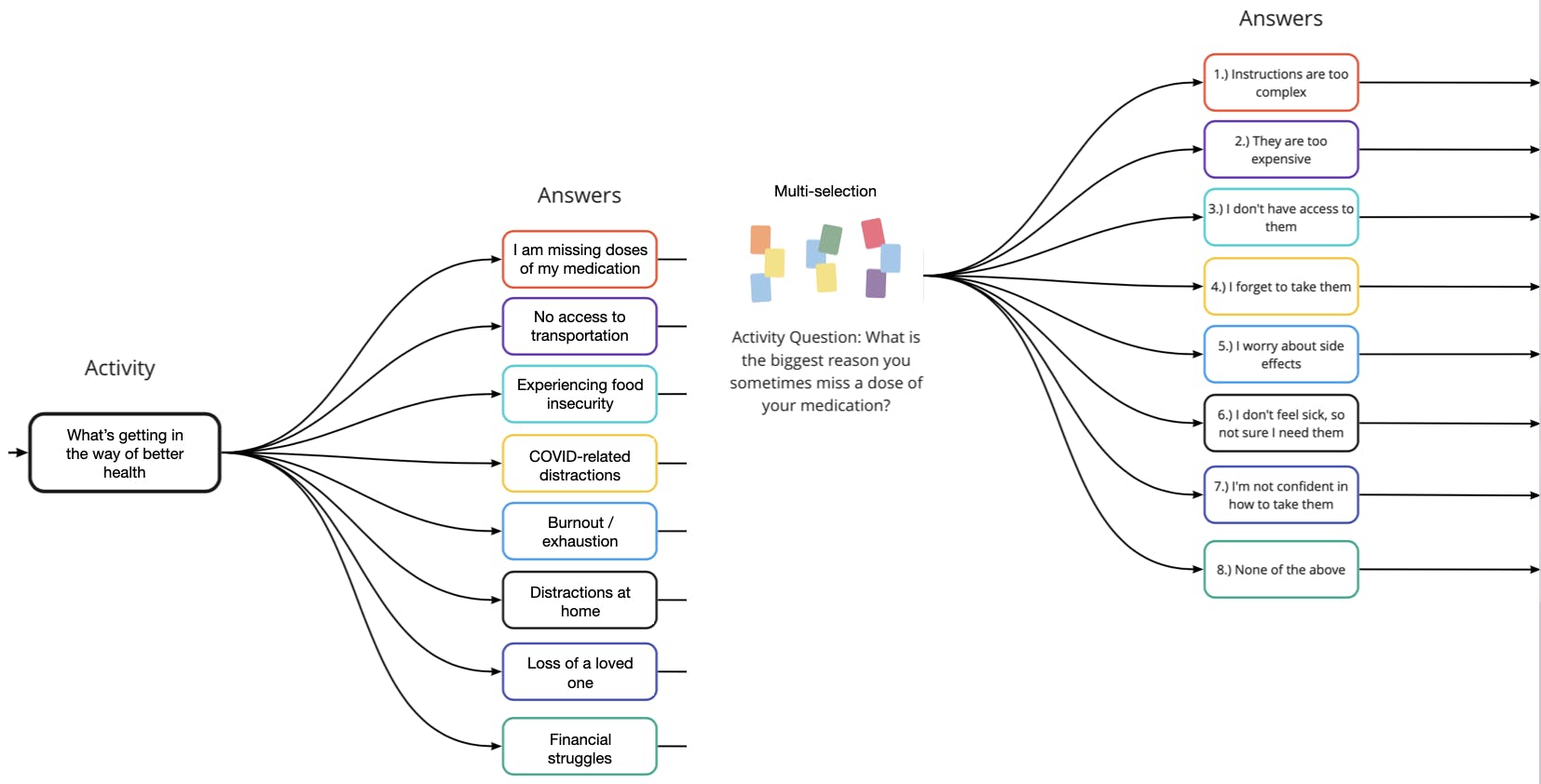 Realizing An Experience of One
Whole-person data and communication branching systems create powerful forces that can reshape and disrupt industries. In healthcare, they have the potential to deliver a personalized and integrated experience to consumers, facilitate the closure of gaps in care, enhance provider productivity, engage formal and informal caregivers, and improve outcomes and affordability.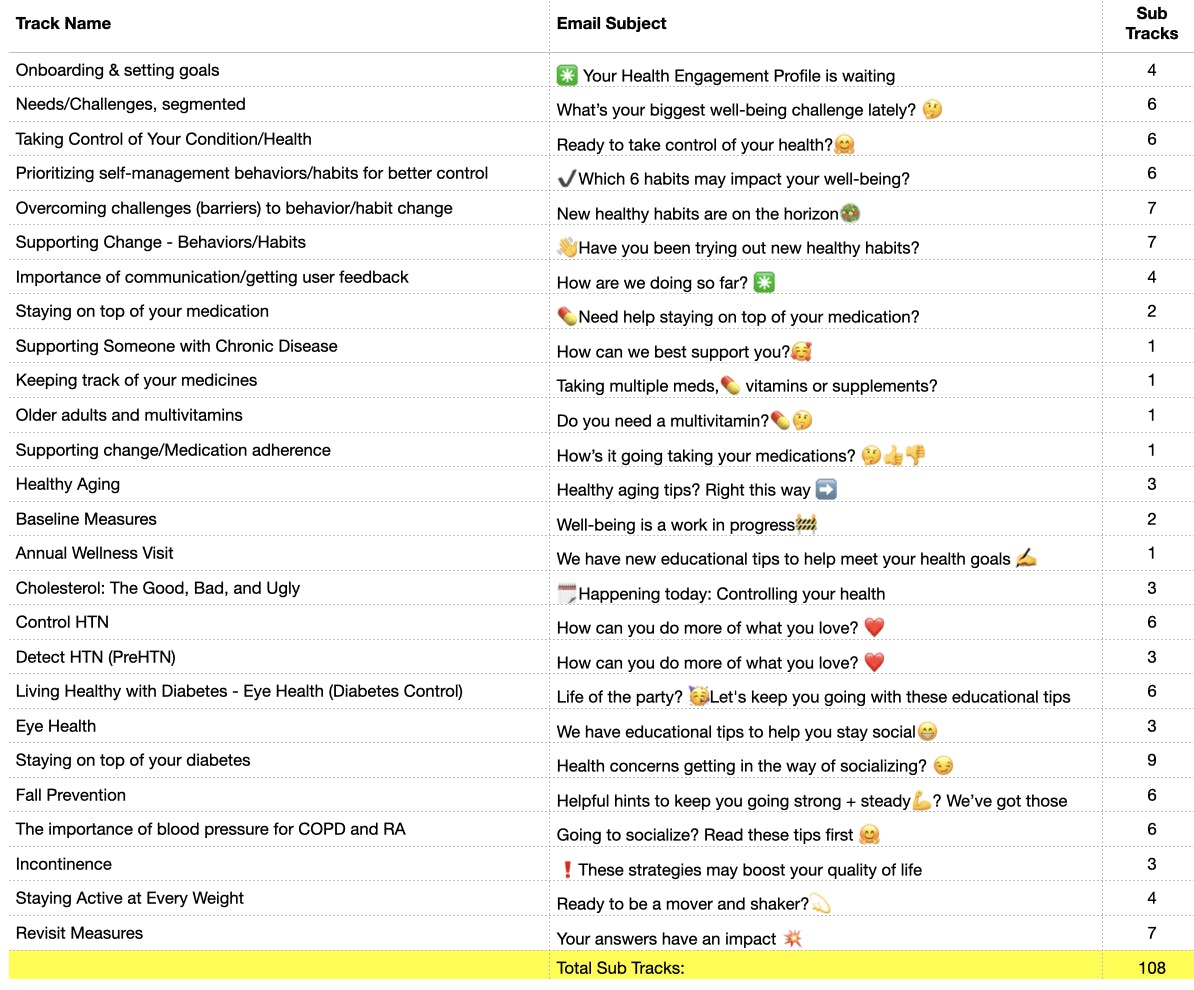 Health Content Library
GoodLife Media's Health Content Library contains a series of sequential communications designed to educate people around basic principles of health management and is proven to empower individuals and produce positive behavior change.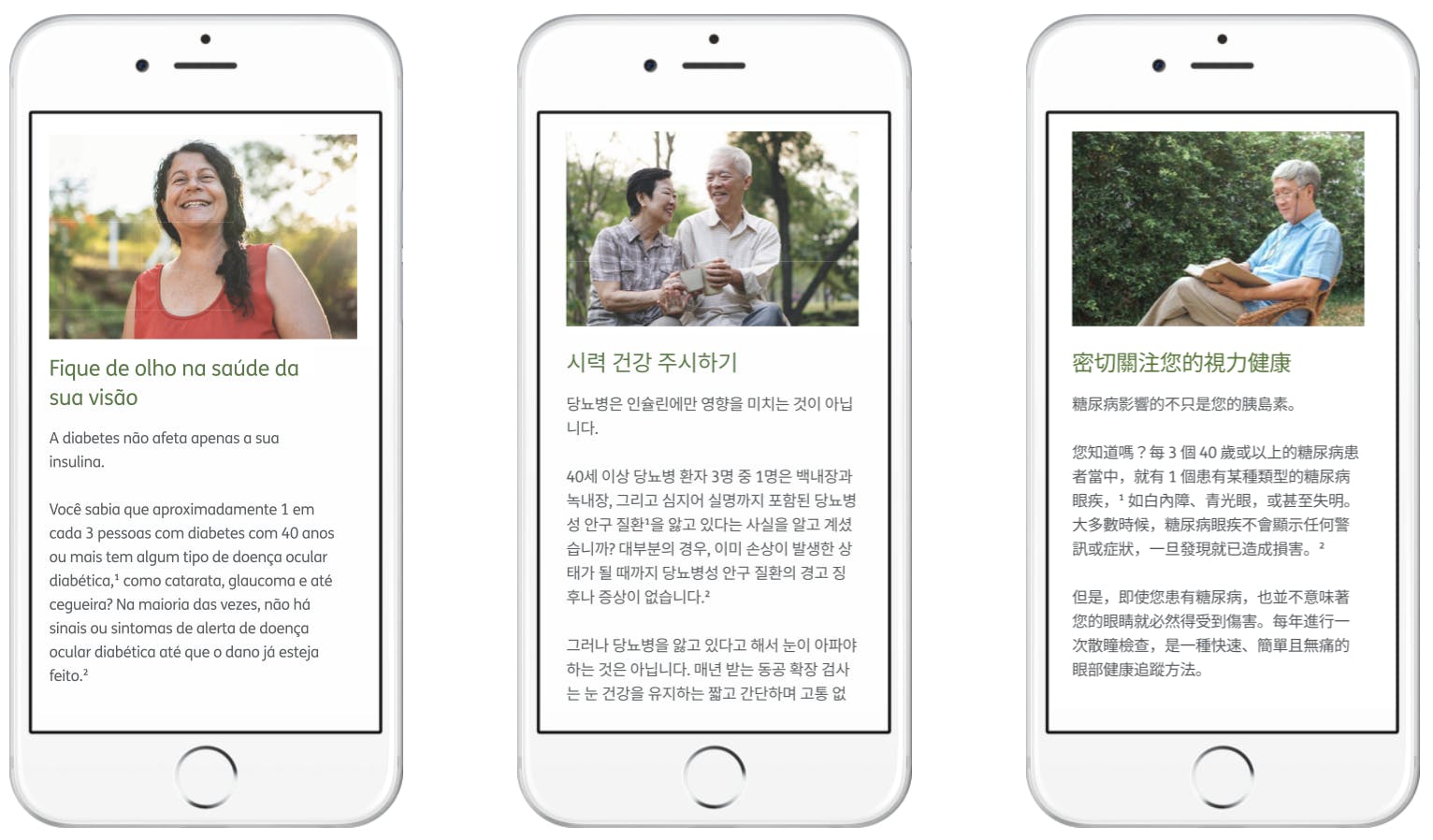 Language and Culture
We subscribe to the notion of "transcreation" (a combination of translation and creation) as opposed to translating content. This approach maintains the existing style, tone, intent and emotional impact of the content yet may involve a complete reimagining of the original material to ensure it successfully resonates with a different culture. 
As a final step in the transcreation process, we do expose our materials to native speakers because different cultures have quirks, idioms, wordplay, and context that have sensitivities with the potential to do huge damage to the business if they are not respected. 
In the examples above: Brazilian Portuguese, Korean and Mandarin.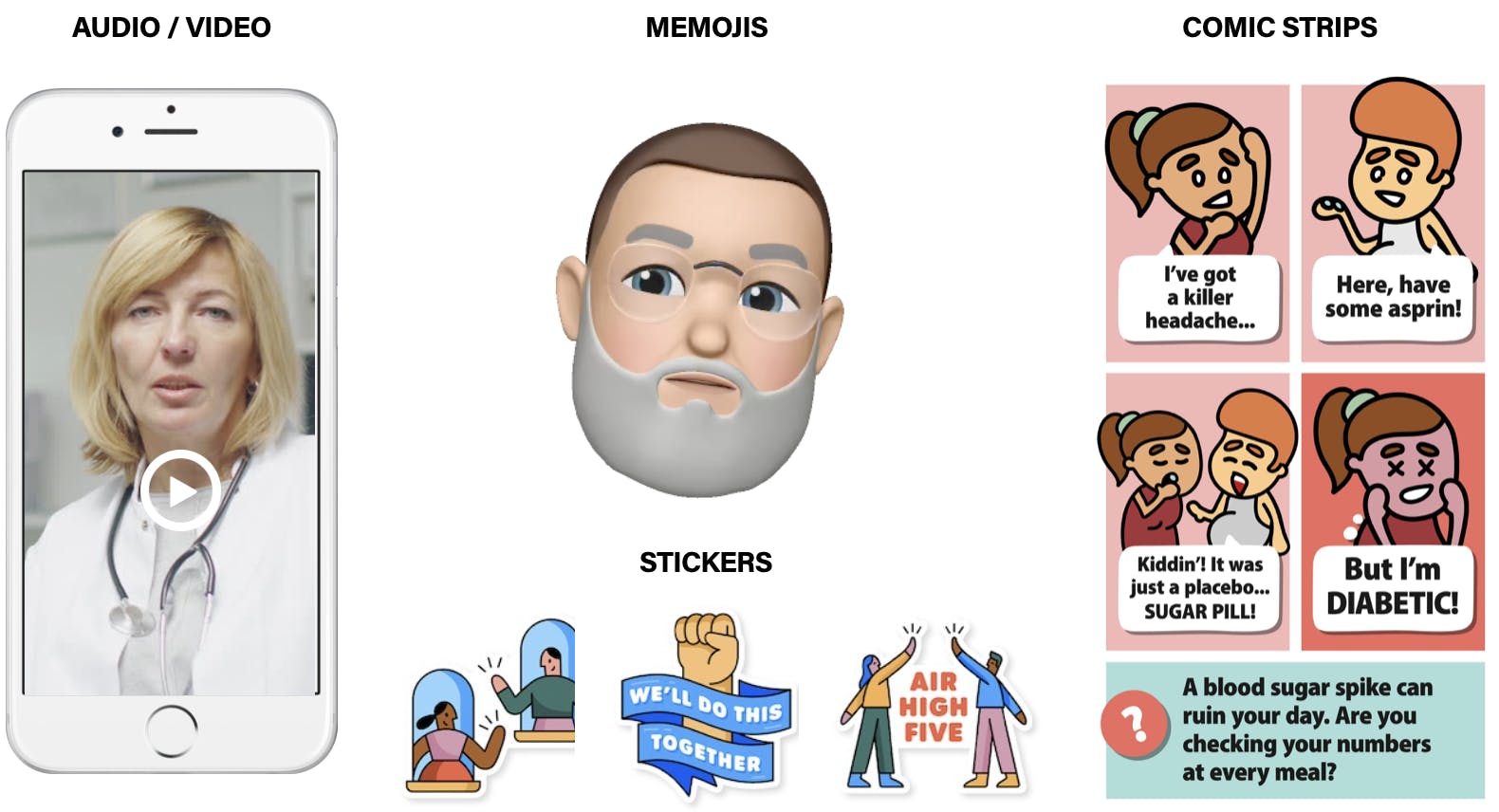 Format Versatility & Innovation
At McM, we joke that no matter the industry we're doing work for our, competitor will always be Netflix. We find that innovating on formats is paramount to ensuring user engagement. Other than being highly approachable, entertaining content using fresh formats help facilitate comprehension to a greater degree than traditional education formats. It can seem more inviting because of its association with watching entertainment.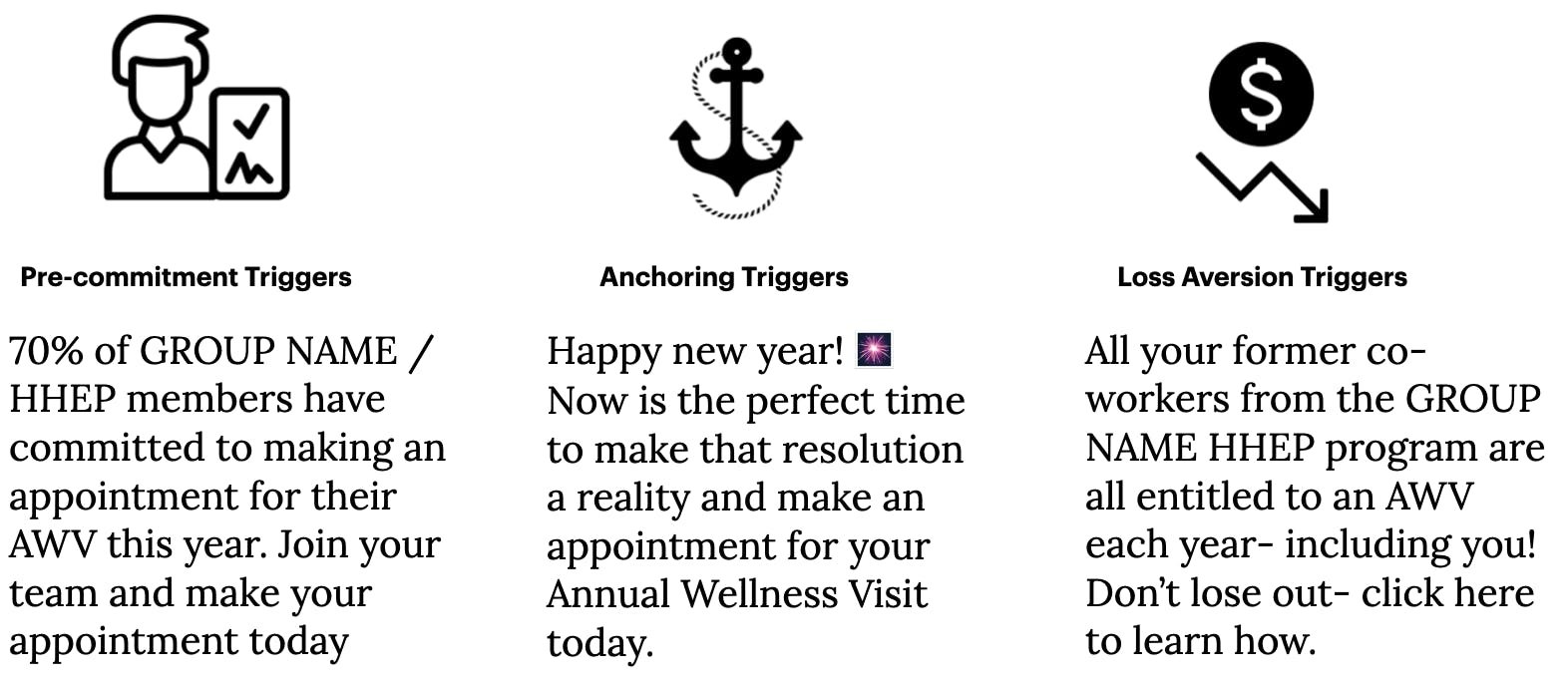 Behavioral economics 
We subscribed to the BASIC Toolkit: a set of lessons derived from the behavioral and social sciences including decision making, psychology, cognitive science, neuroscience, and group behavior designed to build better policies for better lives. More specifically, its "ABCD" framework—Attention, Belief Formation, Choice, and Determination—gives us the tools to identify behaviors, analyze biases, design strategies, test interventions, and scale them for change.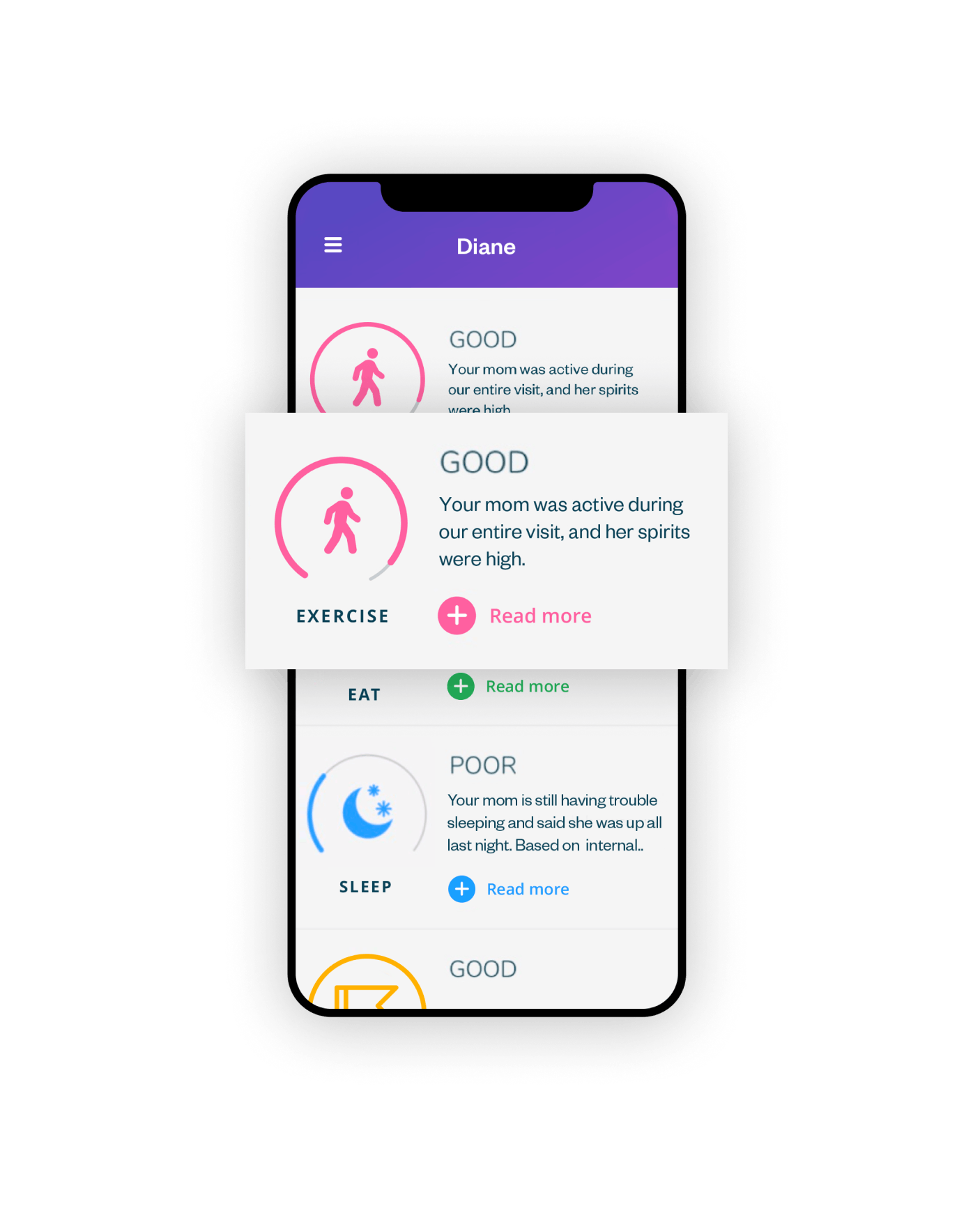 Flexible System to Support Care at Home
Our solution supports home visits with an easy-to-use interface for task checklists and ways to enter data on health and well-being. It can also be programmed as a native application to support home care workers.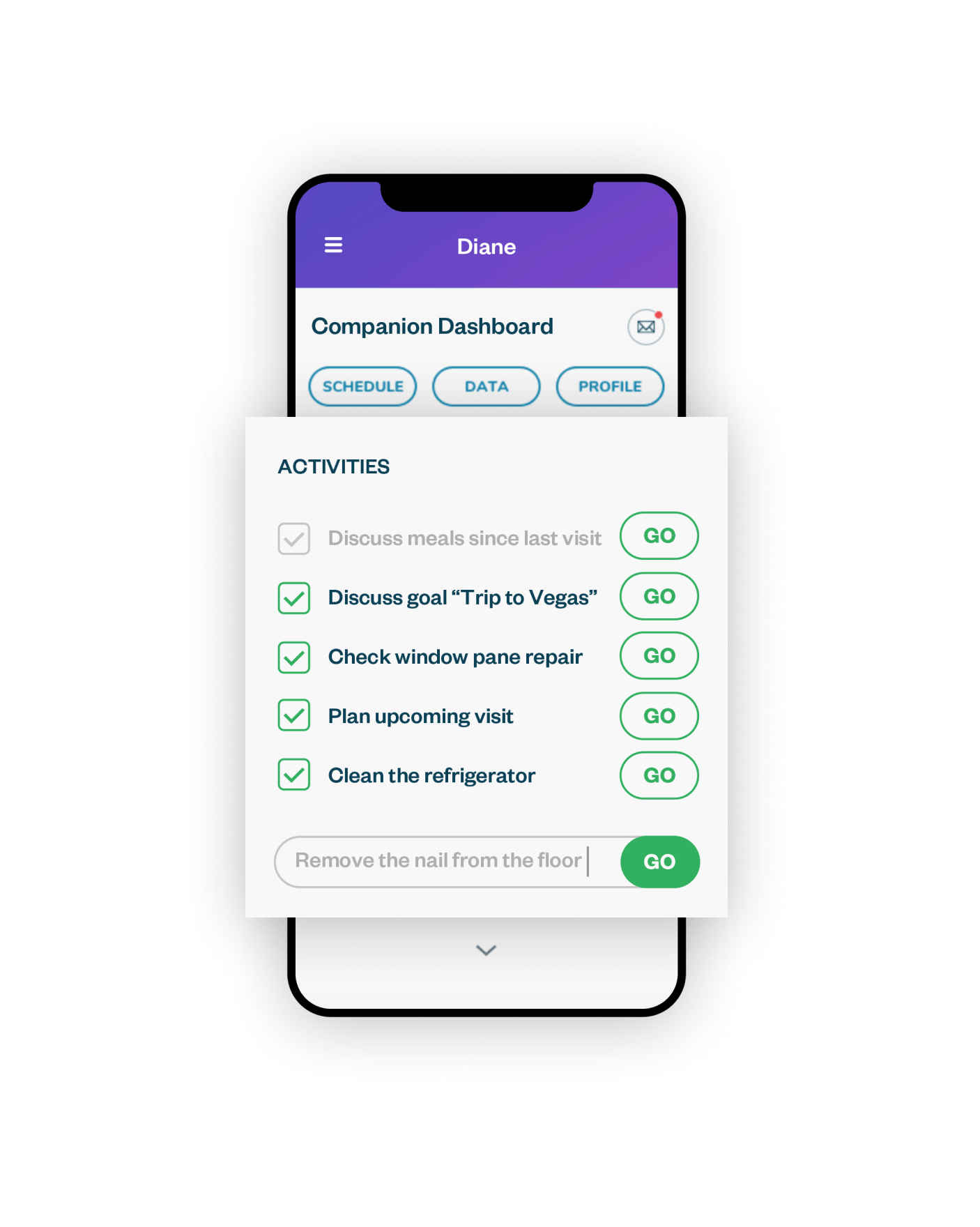 Real-Time Communication
Our solution supports real-time communication between a home care worker and family, offering immediate insight into the well-being of a loved one.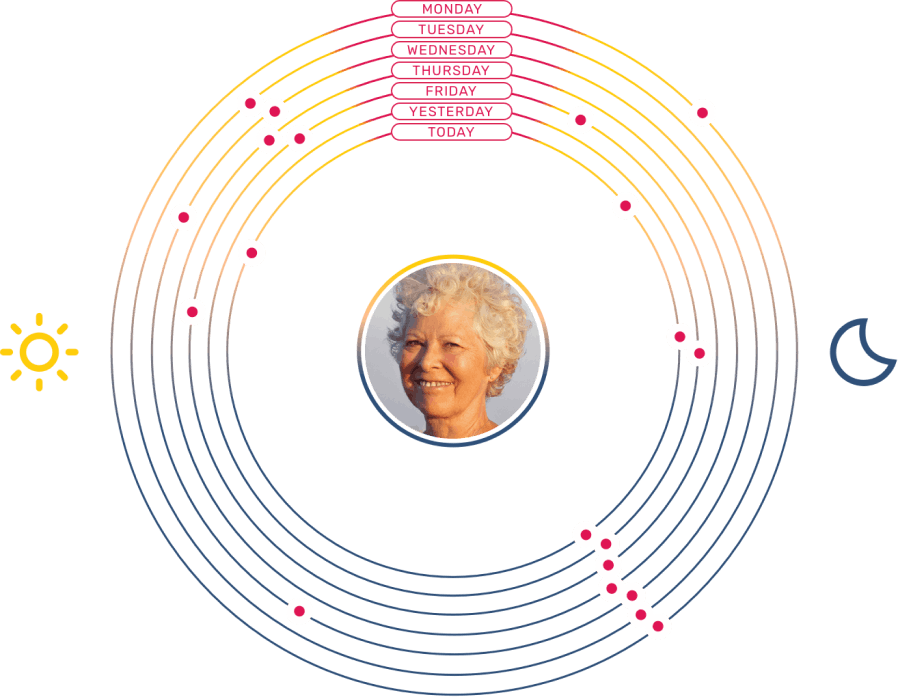 A Self-Learning Algorithm
AI, which is built into GoodLife, identifies patterns of behavior and measures the effectiveness of nudges, giving us the ability to focus on what works.
Seeing the Whole Person
A holistic approach leads to better health outcomes, especially when chronic conditions are at play.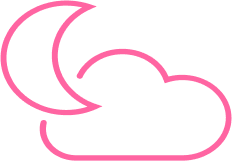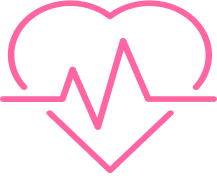 71% reduced risk of stroke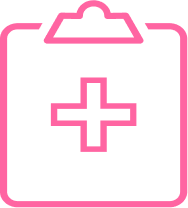 61% fewer overnight hospitalizations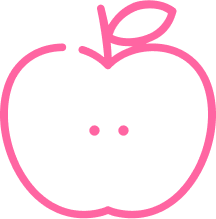 Good for Business
Increased number of mammograms
Savings per engaged member per year
Better health outcomes can mean increased enrollment and higher profits for healthcare businesses.
The Revenue Power of Personalization for All Industries
Before today's advanced digital technology was available, the word "personalization" referred to the simple inclusion of a customer name in various locations throughout a communication. As technology has evolved, so has the ability to further personalize, through varying degrees of customer segmentation and data mining. Today, marketing departments are feeling the pressure to generate better response rates in an increasingly competitive market. Effective personalization, powered by whole person data, offers a proven method for improved response rates and loyal customer relationships.
Next Case Study: AARP Livability Index
We built a scoring algorithm to better understand which communities in America were best serving older adults.