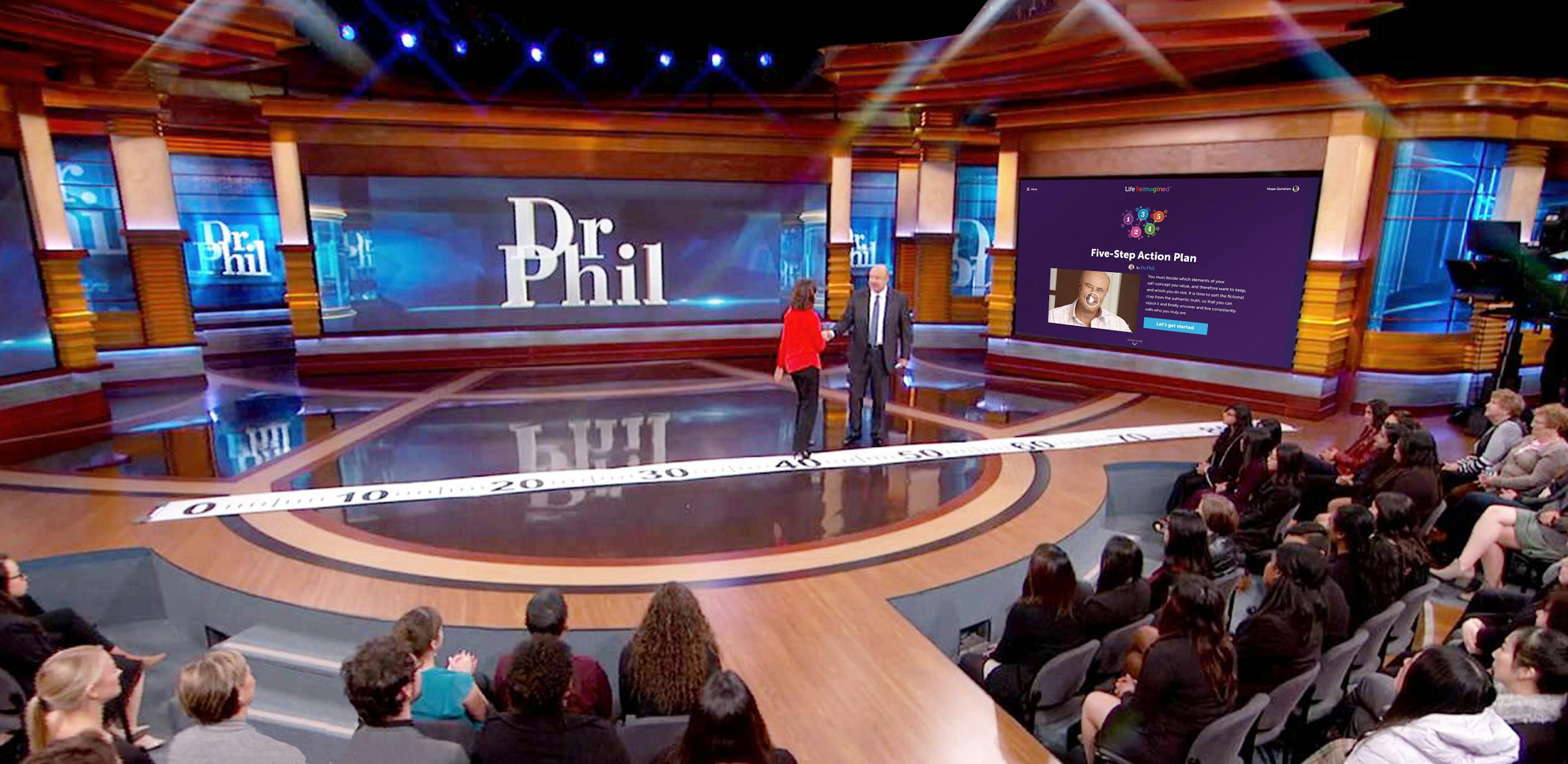 We helped Dr. Phil McGraw create an online experience, "Become the Best Version of Yourself," based on his bestseller, Self Matters. This pilot program turned his approach to personal development into an accessible, online journey, which included more than 50 custom videos and a private workbook.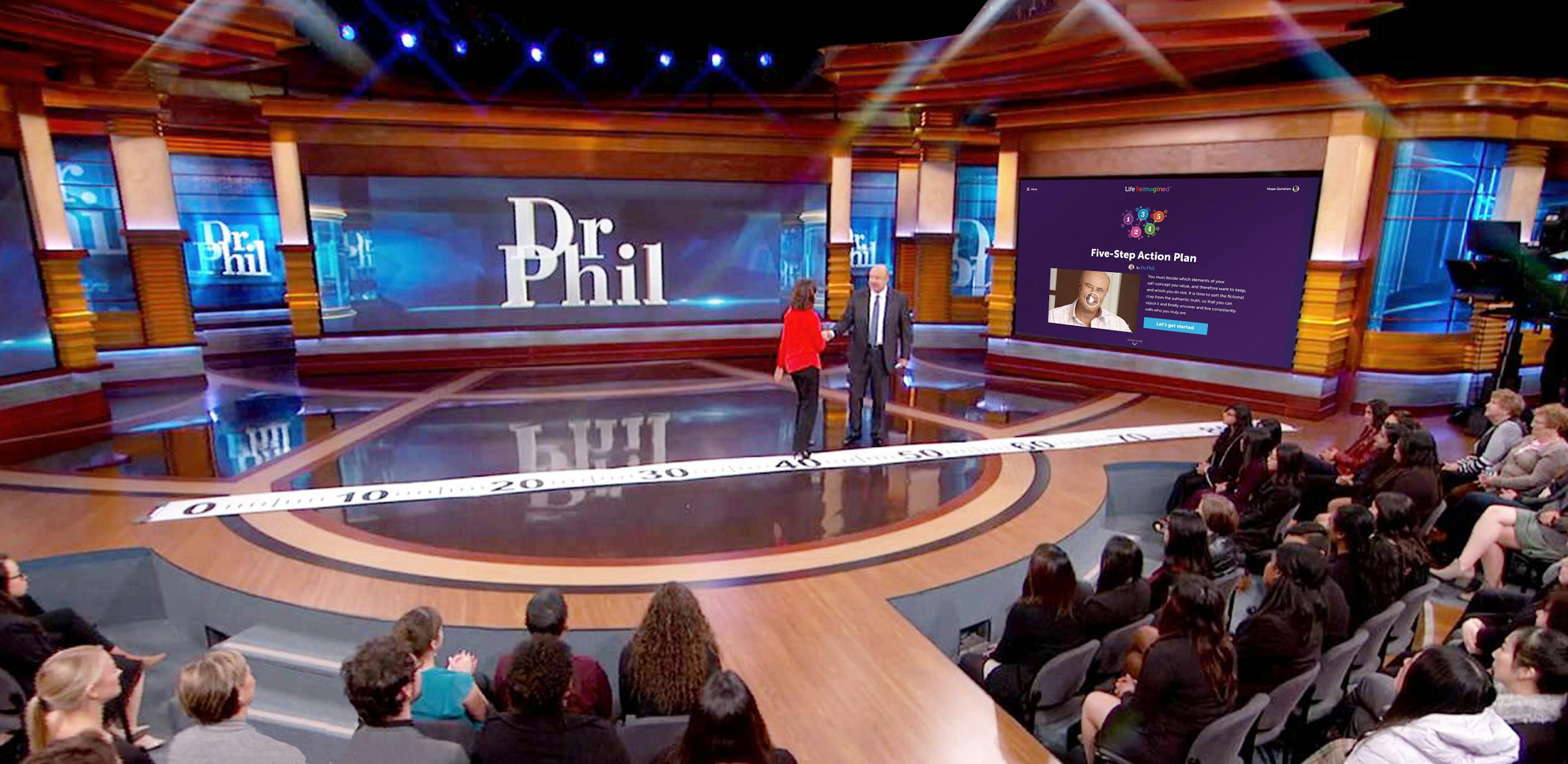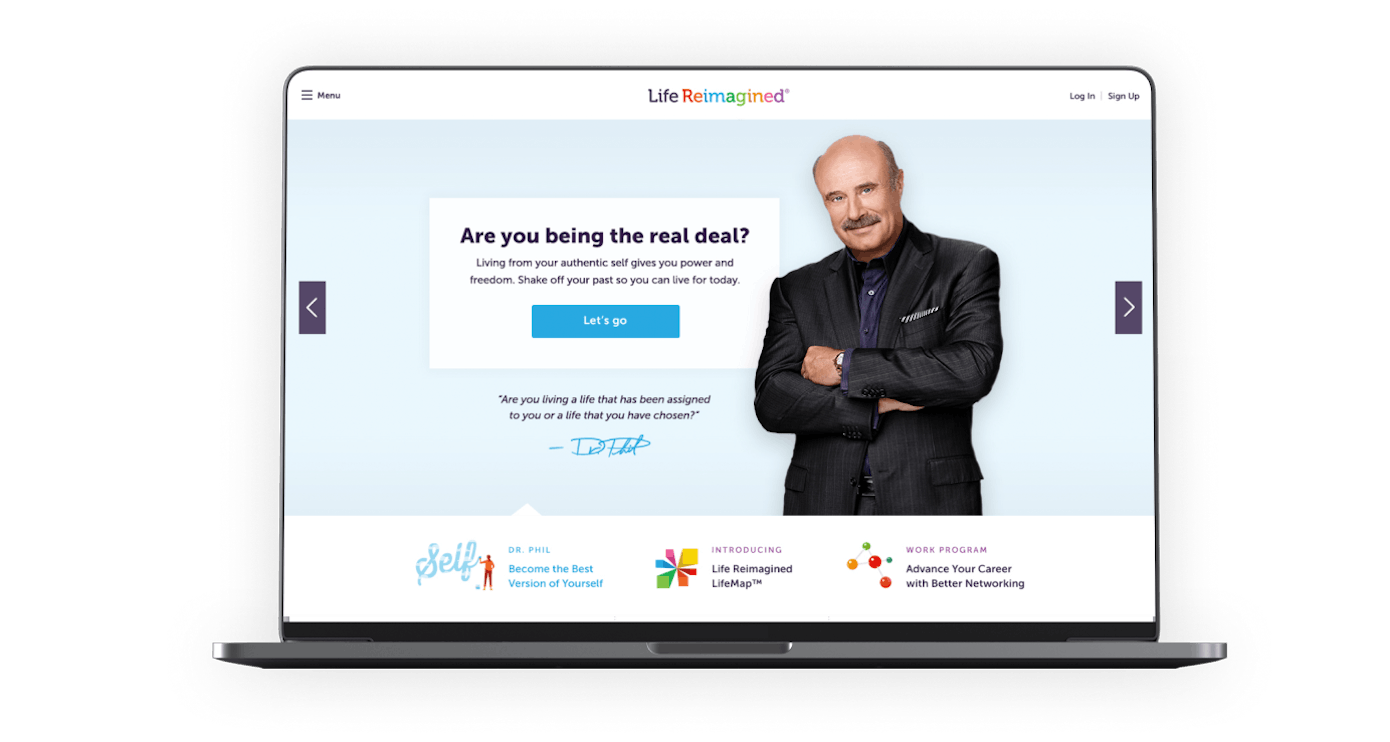 Keeping Users' Interest
This joint venture between Dr. Phil and AARP Life Reimagined was the first time Dr. Phil's approach to helping people take action to live their best lives was available on a customized, interactive digital platform. Dr. Phil used activities on his show that we also featured on the site, raising awareness of this partnership. As such, we built a back office to handle the spike in traffic according to when his show was on air.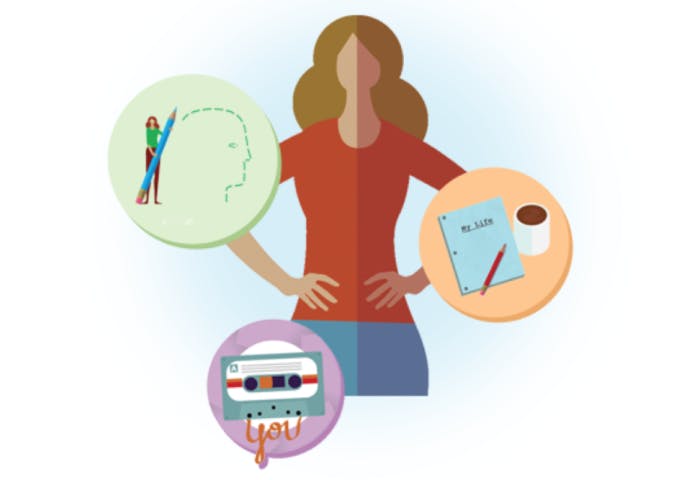 Offering Value
Activities included helping users see what stories or 'tapes' they tell themselves, creating a new self concept, and journaling prompts.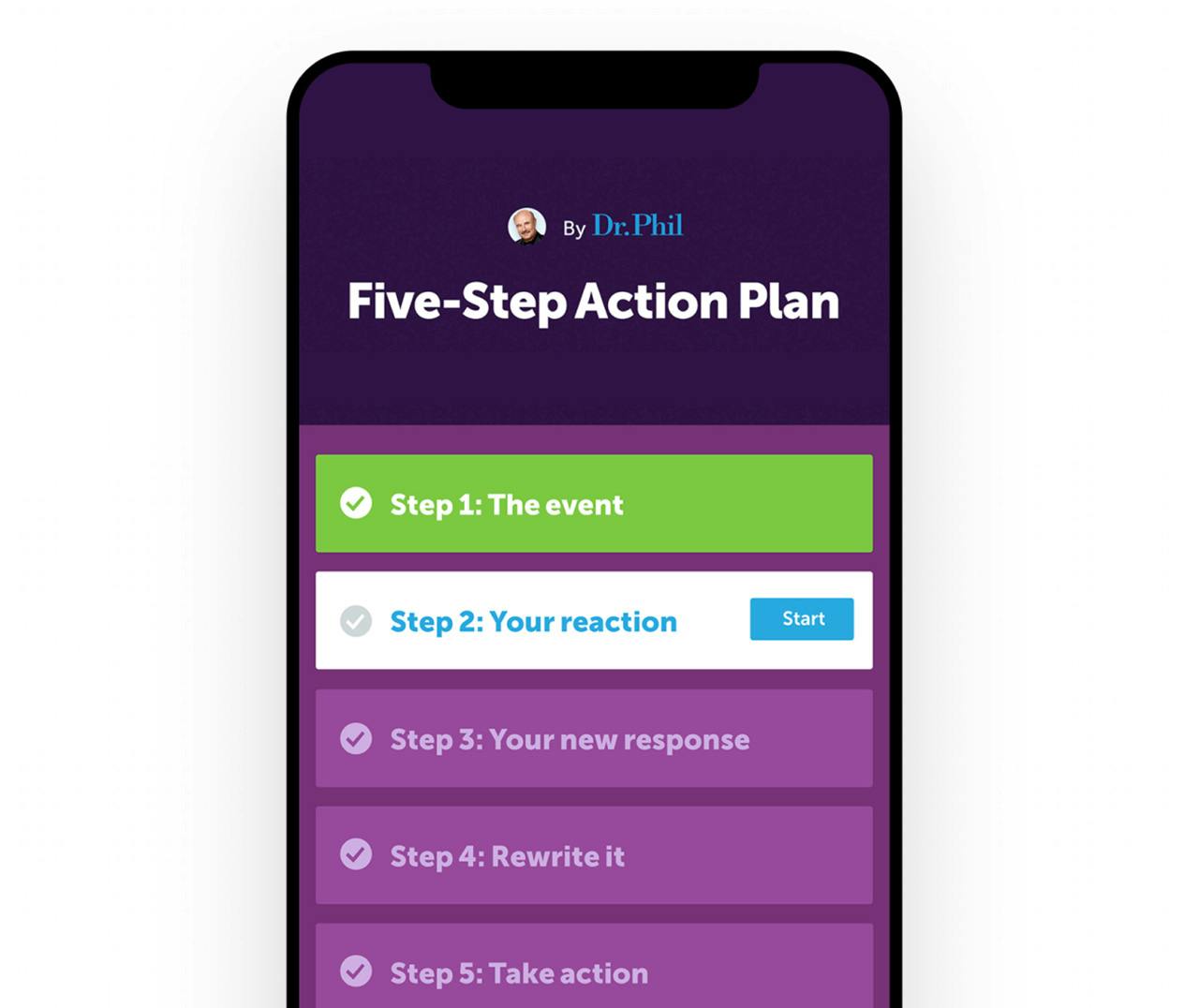 Making It Doable
We segmented the activities into bite-sized experiences and designed a cadence of emails to maximize retention and encourage users to keep making progress.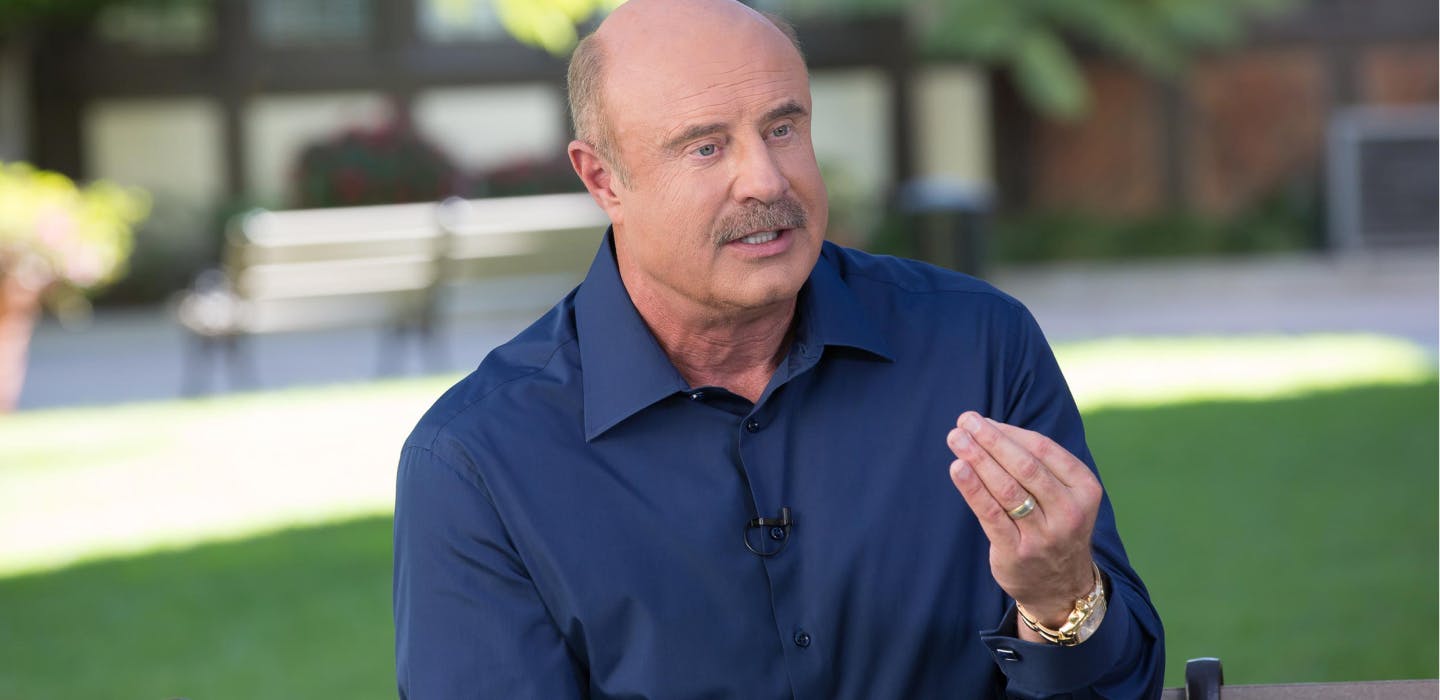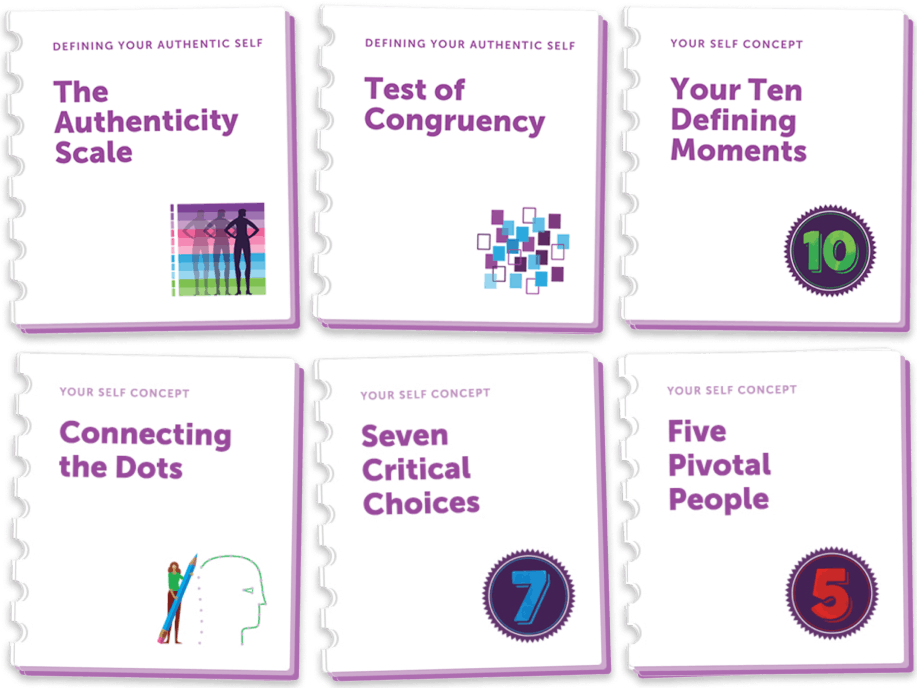 Seeing Is Believing
We supplemented material from Self Matters with videos we scripted for Dr.Phil, in which he addressed users directly, clarifying next steps and keeping them motivated.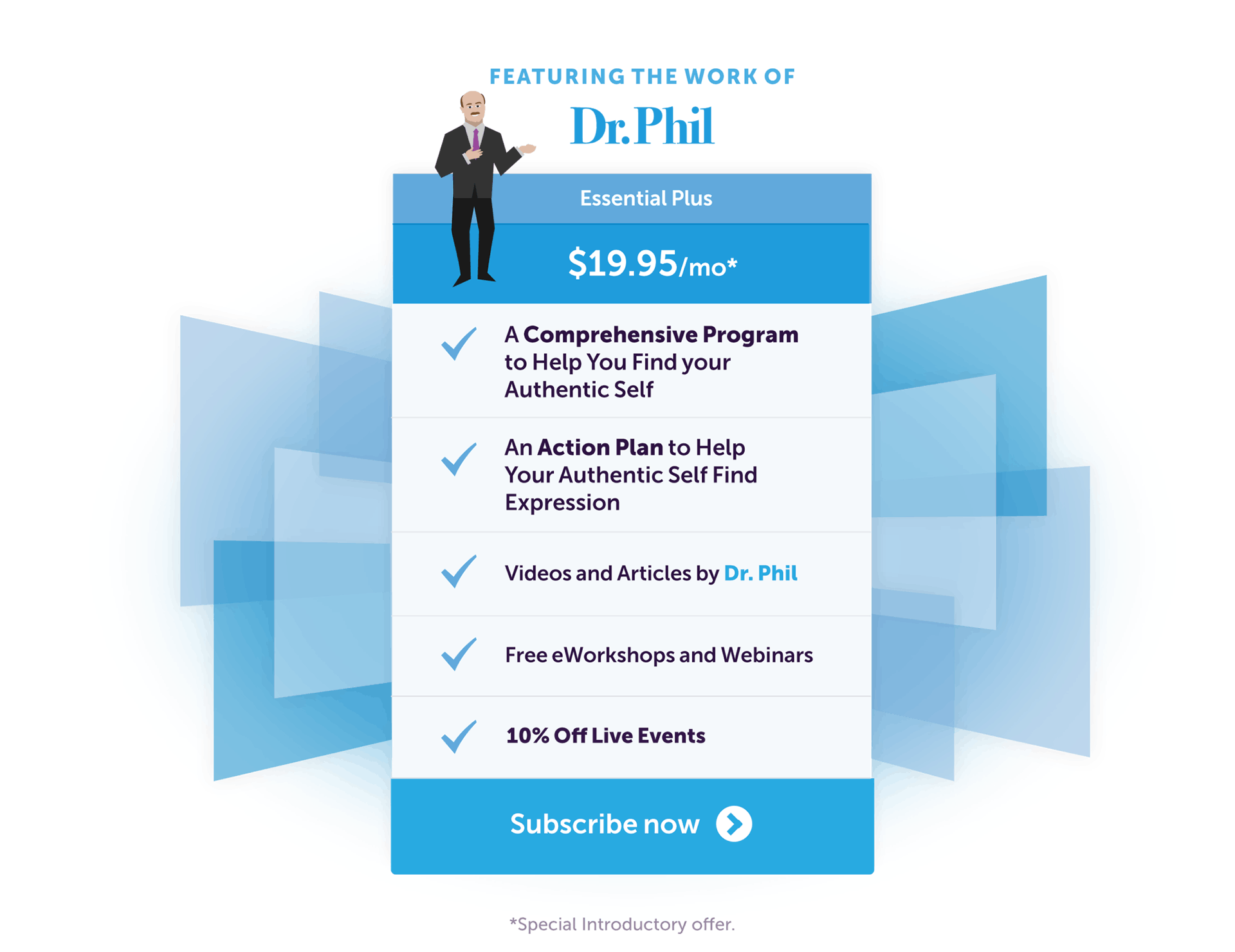 Subscription Marketing
We made data-backed decisions to test different locations of the paywall as well as numerous versions of the landing page in order to increase the number of subscribers.
Validating the Model

A testament to his ability to engage a large audience, Dr. Phil's move from mass media to a digital platform exceeded expectations, validating this approach.
Supporting Empowerment
We developed engagement tools to keep the motivation alive during Oprah's Life You Want Tour.