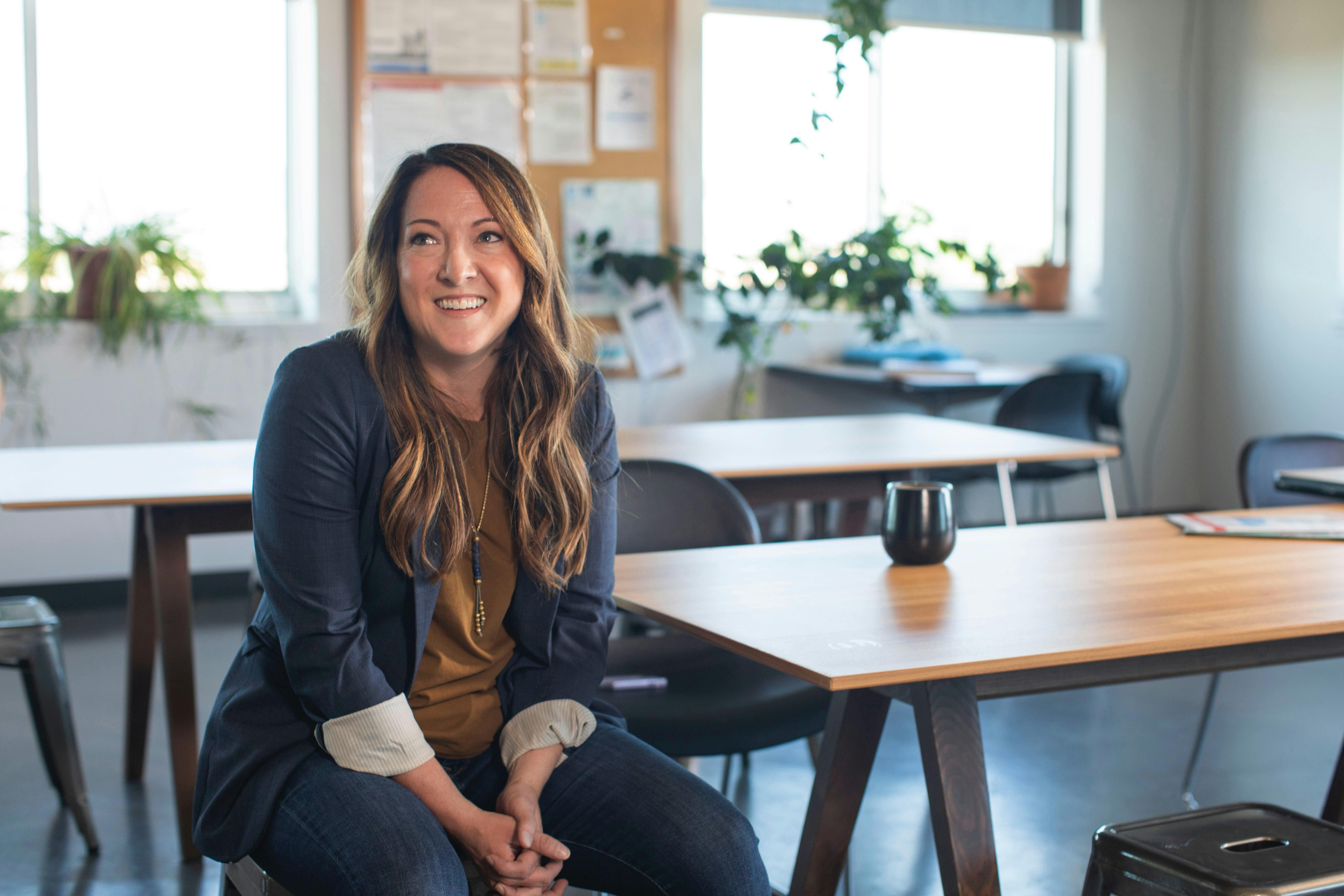 Carefirst Blue Cross Blue Shield
Employees' needs have changed dramatically. 44 percent of employees are more burned out than they were one year ago. Many of them are also caregivers. The lines between work, personal, and family life have been erased for so many working Americans—and the pandemic has only made it worse. Employee Assistance Programs continue to be woefully underutilized and are now being superseded by newer point solutions in the Wellness space. We were tasked with the reinvention of EAP.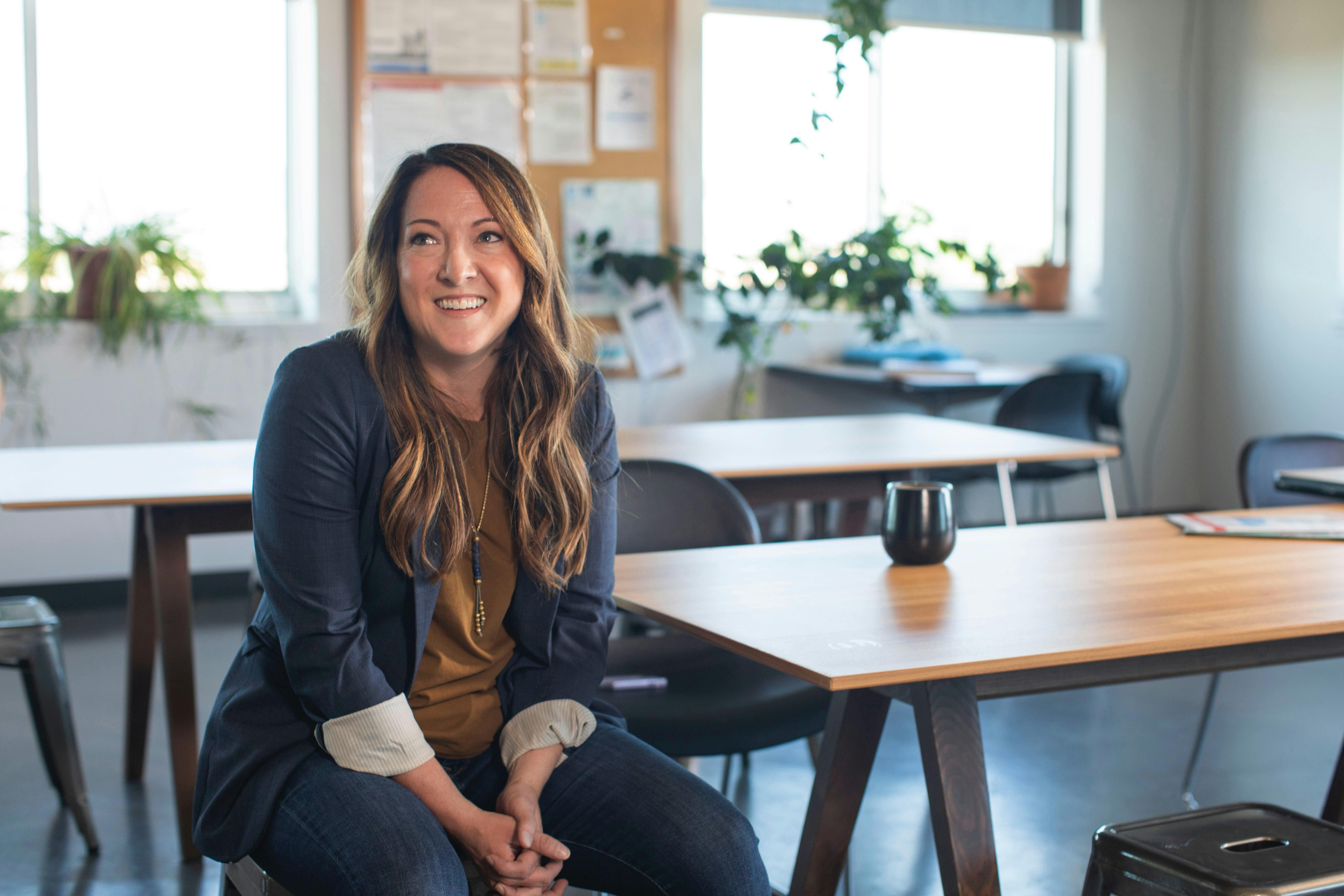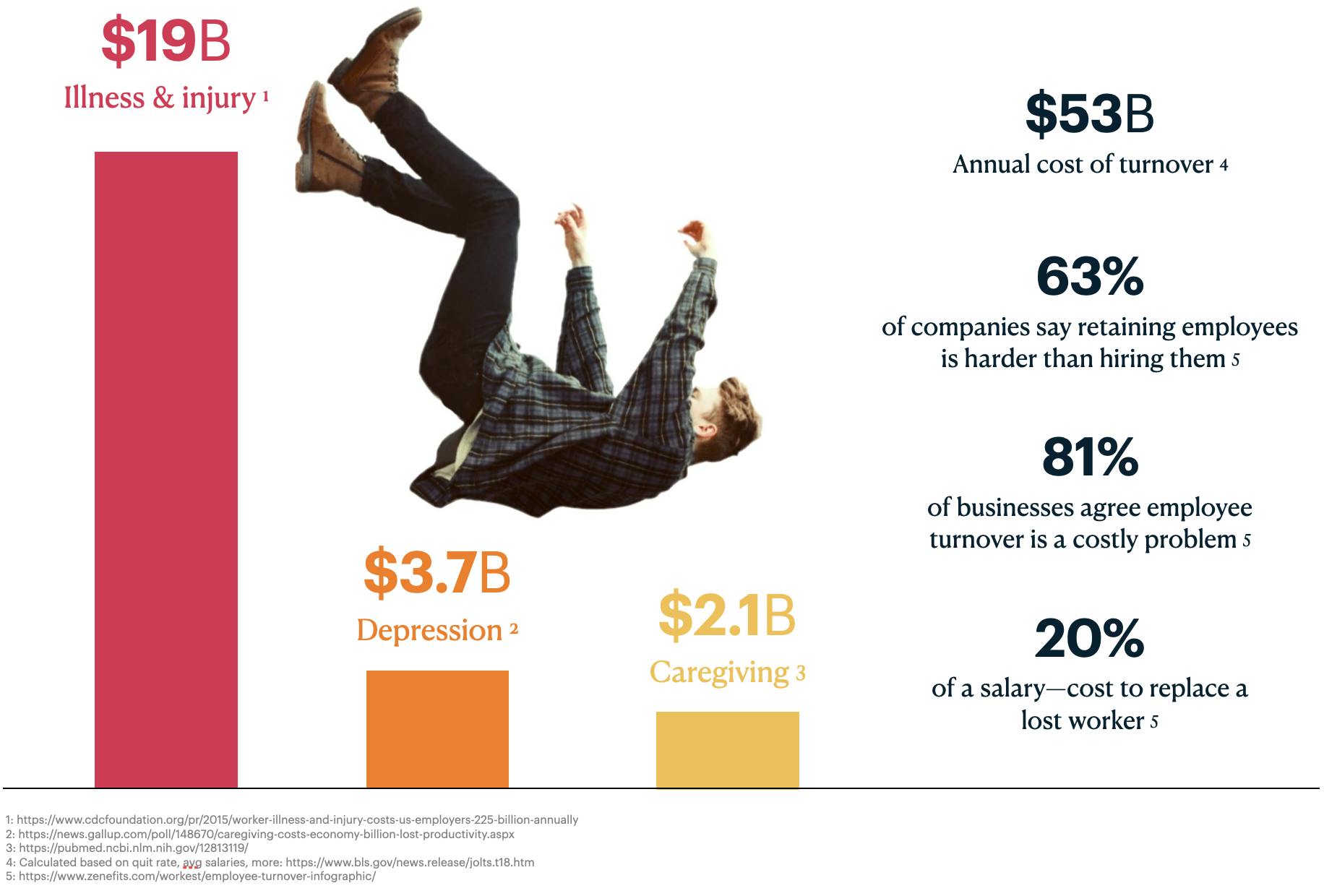 Employees Face Concerns That 
May Not Be Visible to Employers
In any given organization, employee life events impact workplace productivity dramatically. Absenteeism from employee concerns becomes costs to employers, exacerbating existing pressure from struggles with turnover.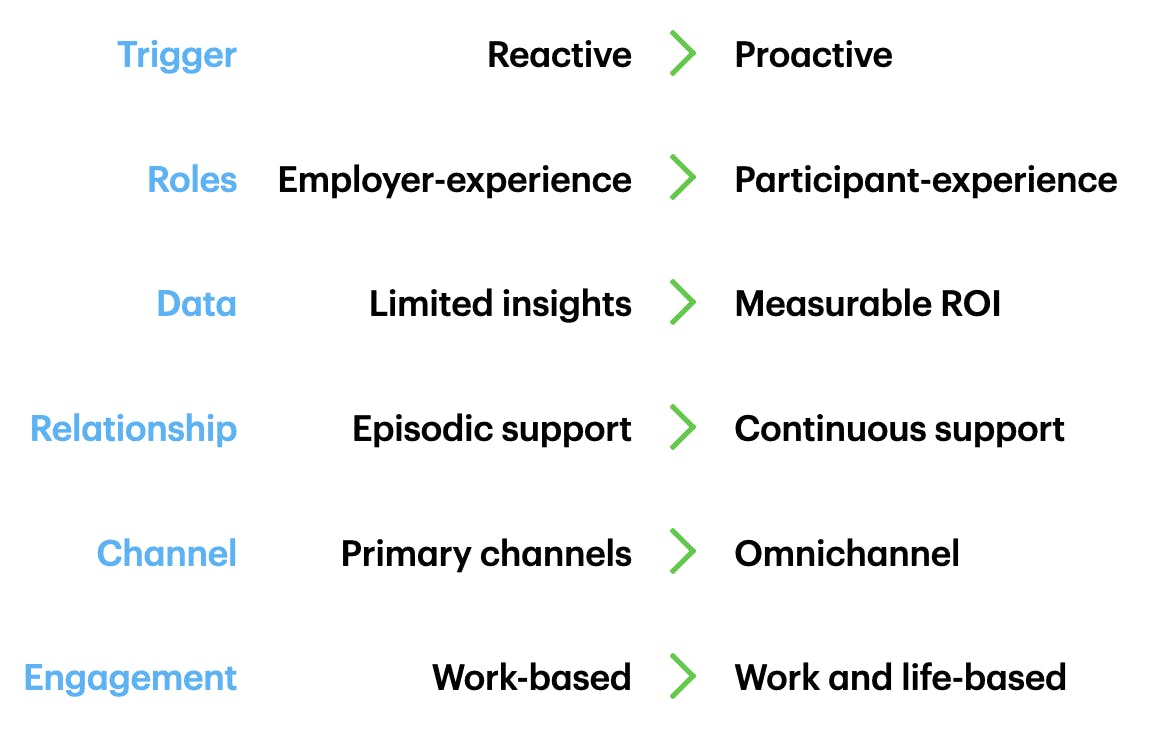 Technology Has Transformed the Delivery of Care/Wellness
McM identified opportunities in the areas of data management, prevention, user experience, type of support, channel, and engagement.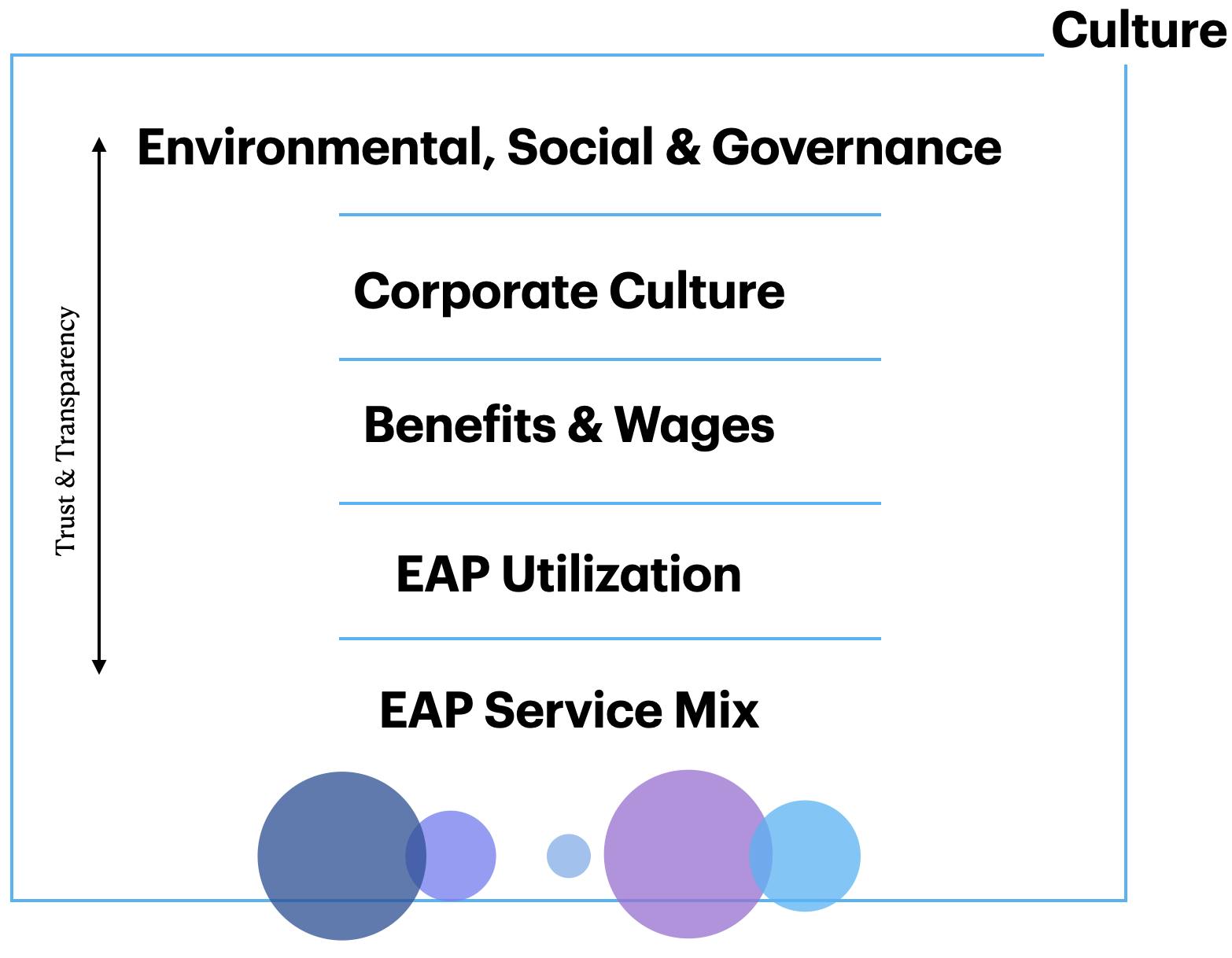 Hierarchy of Impact
Our vision is that employee wellbeing requires a systemic approach of more fully integrating workforce experience across all aspects of the business—from the mix of services offered all the way up to governance.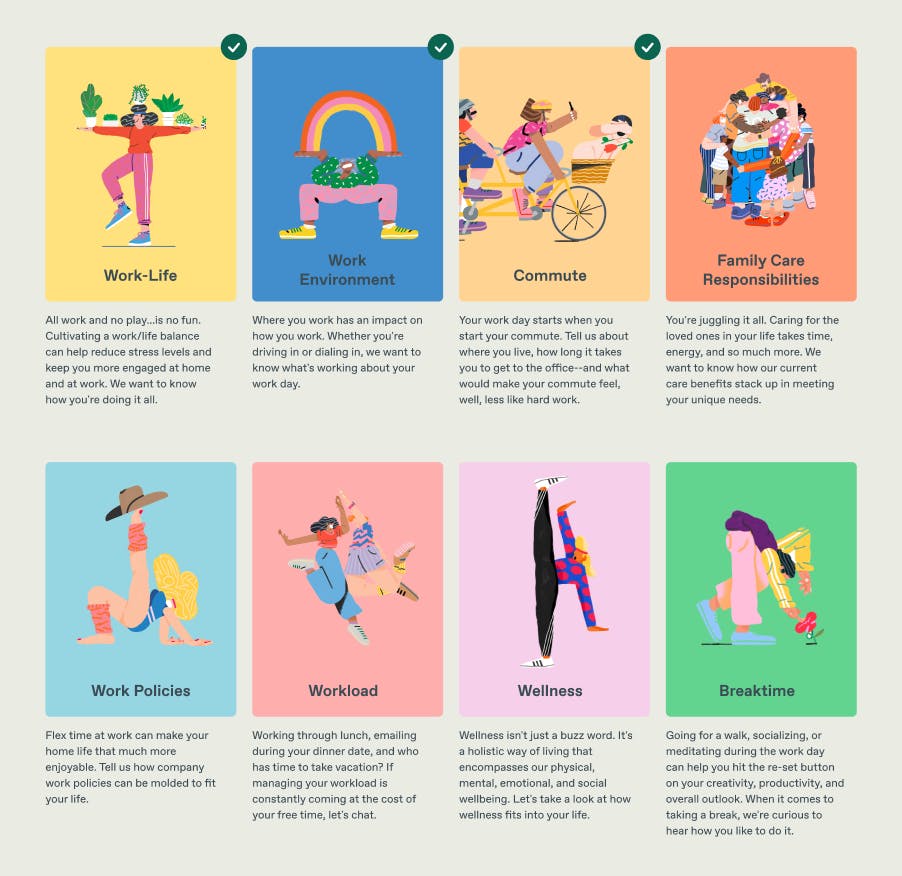 Getting to Know The Workforce
Using McM's proprietary Engagement Toolkit, we conceived of digital experiences capable of collecting a variety of data points through gameplay to help employers better understand their workforce's preferences, motivations, and lifestyles.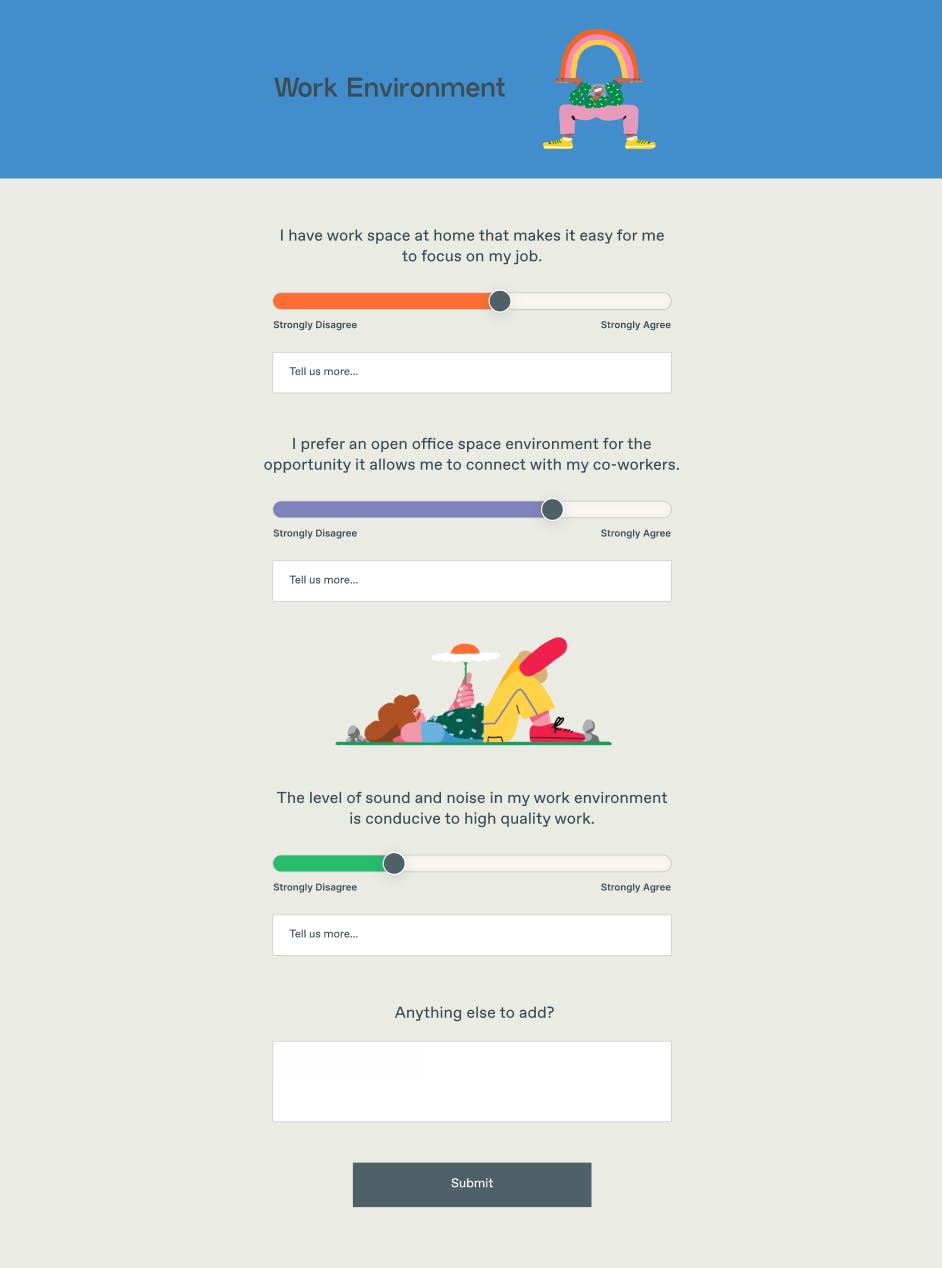 Constantly Listening to Changing Preferences
Our data collection system was designed to take the pulse of what matters to employees at a time when the pandemic shifted individuals' preferences in profound ways.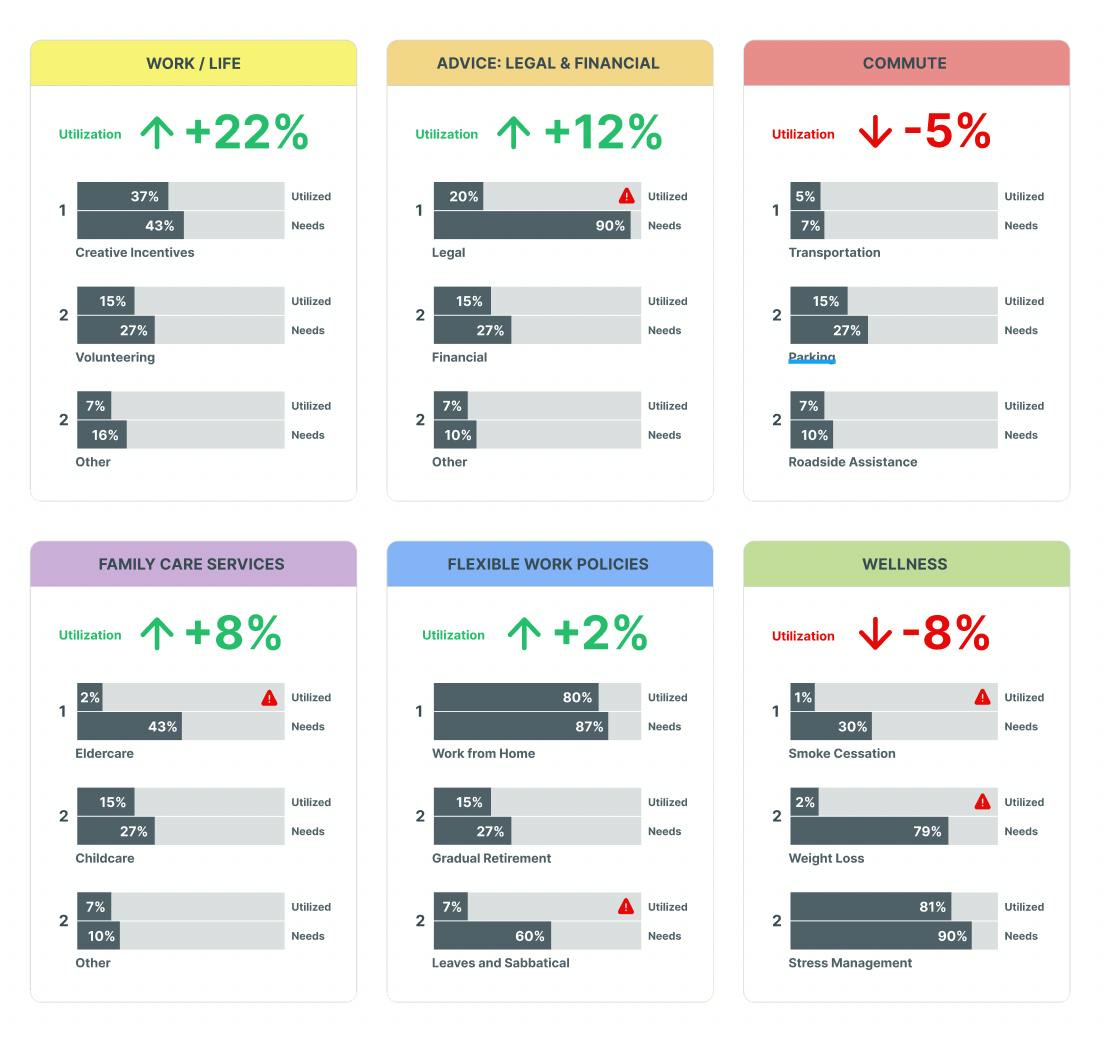 Shedding Light on Needs and Utilization
We envisioned an Employer Dashboard that facilitated HR Leaders' decision-making in changing and adapting their EAP Programs for their workforce. Utilization data made it easy for HR Leaders to customize communication programs to boost engagement.
Engagement Results
% easier administration of benefits through our solution
% of employers likely to adopt our solution
Employers signal intention to invest more in novel employee assistance and well-being solutions that give them greater visibility and control over benefits and benefit utilization.
Thrive at Home
We developed communication tools for home care workers and families, and designed a service to support aging at home.